Introducing RBC EZPay 2.0
New and improved and ready to take your business to the next level. Accepting payments on-the-go just got easier.
New Device
Our new all-in-one device features:
Slim compact design
Safe and secure
Chip and PIN payment acceptance
Tap to Pay contactless payment acceptance
All major payment card types accepted including debit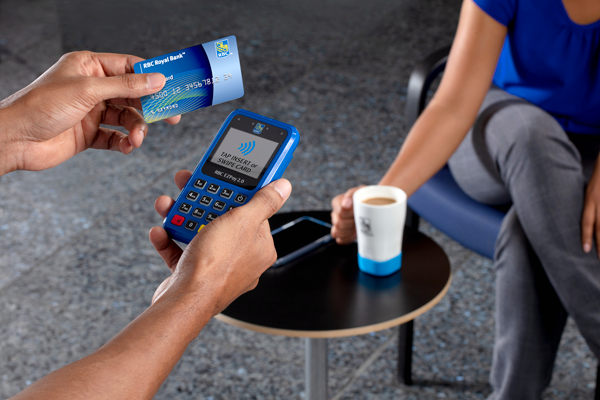 Free App Download
Easily view transaction receipts and safely and securely text (SMS) or e-mail them directly to your customers via the RBC EZPay 2.0 application.

Direct Deposit
Payments are deposited directly into your RBC Royal Bank account.

With RBC EZPay 2.0, you will:
RBC EZPay 2.0 is ideal for your business on-the-go, including:
…many more
To sign up for RBC Merchant Services today, please contact our team or visit your nearest RBC Royal Bank branch.