Not business as usual.TM
RBC for Business.
Find the Banking Solutions that are Right for You
No monthly fee1 eAccount
Mobile Cheque Deposit
Free Accounting & Invoicing
Build Your Business
Business Banking Solutions and Beyond
Whether you are starting a new business or growing what you've built –
you need support beyond just business banking.
Banking solutions for the day-to-day operations of your business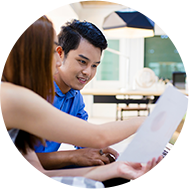 Get Started
Be ready with banking solutions that will save you time and money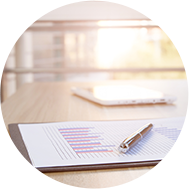 Get Growing
Support beyond just business banking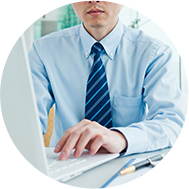 Take advantage of our network of extended relationships - from digital accounting and invoicing to online marketing - to help you navigate unfamiliar territory and make your business a success.
Plus, as an RBC business banking client you will have access to special discounts and support.
Getting Started

Create, manage and get the most out of customized online advertising.
Receive $100 in Google Adwords advertising credits2

Growing Your Business

Setup your online store and start selling.
Receive a 60 day free trial ($598 retail value)4

Shared workspace and meeting rooms in Montreal, Toronto and Vancouver.
Receive 25% off monthly membership fee for up to 6 months5
Talk to a Business Advisor Today

Call 1-855-567-77721-855-567-7772
Video conferencing (Available Monday to Friday from 8am to 8pm)