Reasons Canadians Our U.S. Banking Bundle
Key Features
Visa Signature Black U.S. Credit Card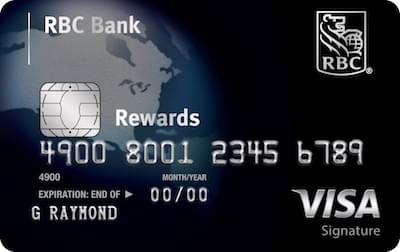 Annual Fee: $01
Additional Card: $0
Purchase Rate: Low Introductory APR
Earn 1 RBC Rewards point for every $1 you spend3.
Travel with your choice of any airline, any flight, any time when you redeem. No blackout periods or seat restrictions.
Enjoy built-in insurance coverage that protects your travels, purchases and more when you use your card to pay7. More insurance details
We'll use your Canadian credit history and your RBC Royal Bank relationship to help you qualify.
Get emergency cash and card replacement.
Enjoy travel perks such as signature concierge services to scheduled events and access to tickets.
You're covered by Visa's Zero Liability Policy8 protecting you against unauthorized use.
Direct Checking U.S. Bank Account
Annual Fee:
$0 for the first year**
Free and unlimited online CAD <> USD exchange and transfers between your RBC Royal Bank (Canadian) and RBC Bank (U.S.) accounts – 24/7 with no delay2.
Use your RBC Bank Visa Debit card to get cash at over 50,000 ATMs nationwide.
Pay your U.S. credit cards and other bills online, from Canada or the U.S.
You're Pre-Qualified*! Apply Online in Just 5 Minutes
Simplify your cross-border lifestyle today with easy U.S. banking.
1-855-723-9416