Whether you're heading to the U.S. to live, work, vacation or study, our cross-border solution offers you an easy way to bank while you're in the U.S.
With a cross-border checking account and credit card from RBC BankTM, you can easily make U.S. purchases, pay your U.S. bills, and get cash while you are in the U.S.
Our cross-border banking bundle includes:
U.S. Direct Checking Account
Get U.S. cash at thousands of no-fee ATMS2 while you're in the U.S.
Pay your U.S. bills online or write U.S. cheques
Low monthly fee of USD $3.95 with eStatements
More Details
10 debits per month; $1 per additional debit3
Deposit U.S.cheques with U.S. Remote Deposit
FDIC insured up to $250,000 per ownership category4
$5.95 monthly fee with paper statements
Converting $25,000 or more from Canadian to U.S. currency? Consider an RBC Bank Premium Checking account and receive one of RBC's best exchange rates.
RBC Bank Visa Signature Black U.S. Credit Card
More Details
Note: To sign up for a Visa Signature Black / Black Plus credit card, you must open or already have an RBC Bank (U.S.) checking account.
How can I save with a Cross-Border bundle?
You could save

$120.00

or more.
A wire transfer between Canada and the U.S. can cost $30 plus per transaction11. With an RBC Bank cross-border bundle, you'll enjoy instant transfers1 between your RBC Bank (U.S.) and RBC Royal Bank (Canadian) accounts, eliminating your need for Canadian/U.S. wire transfers.
Here's an example of how much a Canadian could save when spending in the U.S.:
Transaction
Using a Canadian based chequing account and credit card
Using a U.S. based chequing account and credit card
Annual fee of a Direct Checking Account with e-Statements ($5.29 CAD/month)12
––
$63.52
2 typical wire transfers ($30/ each)
$60.00
$0
2.5% foreign transaction fee


(based on $5,000 CAD annual spend on a credit card)

$125.00
$0
Total Annual Transaction Fees
$185.00
$63.52
You could save $120.00 or more.
Illustrative example rates provided are for information purposes only.
Staying in the U.S. for an extended period?
Buying or refinancing a property in the U.S. - we can help!
We're the only U.S. bank dedicated to helping Canadians purchase and refinance9 property in all 50 U.S. States.
Use your Canadian credit history and your RBC Royal Bank relationship to help get a mortgage
We "speak Canadian". We'll walk you through each step, highlighting the differences between Canada and the U.S.
No pre-payment penalties - pay off your mortgage at any time
Use the surplus money you may earn from refinancing for virtually anything – home improvements, a dream vacation, pay off debt in Canada or invest in other options.
Best of all, we don't charge a foreign national premium, saving you up to 3% on your U.S. mortgage
Make your U.S. dollars earn more
Whether you're saving for a downpayment on a U.S. home or setting aside U.S. dollars for an extended trip, RBC Bank can help with a Preferred Money Market Savings10 account. With this U.S. dollar high-interest savings account you will:
Get one of our best interest rates
Have no monthly fee when you keep a $1000 minimum balance
Have peace of mind knowing your money is FDIC insured up to $250,0004
Instantly1 transfer money between Canada and U.S.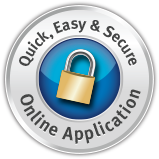 Get started now!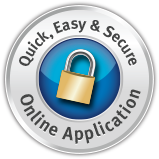 When you open a U.S.-based checking account and credit card, you'll get greater convenience when you bank across the border. Plus, you'll save more!
Open an account online today!
Sign Me Up!
Other Ways to Apply:
Learn More:
All loans and lines of credit are subject to approval.
RBC Bank, Equal Housing Lender

Member FDIC.
1)
Standard account charges may apply. Maximum transaction limits may apply and are subject to change. Availability of the money will depend on the time when it is sent from Royal Bank of Canada or RBC Bank. Transaction may not appear on your RBC Bank (U.S.) account transaction history until the following day but will reflect the date of transfer.
2)
Standard account fees and transaction limitations will apply. To find a no-fee ATM near you visit
www.rbcbank.com/atms

. If you can't find a no-fee ATM nearby, you can use your RBC Bank Debit card for cash back with your purchases at many larger retail merchants such as grocery stores, or visit any U.S. ATM and request a refund of the ATM fee. Refund requests are subject to limitations, refer to the Personal Schedule of Fees for details.
3)
Debit transaction charges do not include service charges and online fund transfers such as a transfer to a deposit account, a credit card payment and north and south transfers from an RBC Royal Bank account and RBC Bank account in the same name.
4)
Subject to the maximum extent permitted by law. Amount of coverage is based on the account balance and account ownership. For details visit
www.fdic.gov
.
5)
All insurance is subject to limitations and exclusions. Insurance products are offered by Visa and are not insured by the FDIC or any federal government agency and are not a deposit or other obligation of, or guaranteed by, any bank or bank affiliate.
6)
Additional credit card transaction fees will apply as follows: Balance Transfers - Either $10 or 3% of the amount of each transfer, whichever is greater (after the end of the introductory period, the maximum fee is $99). The Balance Transfer fee has no maximum during the introductory period (first 6 monthly billing cycles); thereafter, this fee will be a maximum of $99 per Balance Transfer. Cash Advances - Either $5 or 3.5% of the amount of each Cash Advance, whichever is greater. Foreign Transaction Fee - 1.5% of the U.S. Dollar amount of foreign transaction regardless of whether the transaction is made in U.S. Dollars or in a foreign currency (Exception: Puerto Rico and U.S. Virgin Islands). Late Payment Fee- up to $35. Returned Payment Fee - up to $35.
7)
When transferring points, points are converted at a 2 to 1 ratio from RBC Bank to Royal Bank of Canada – meaning for every 2 RBC Rewards points transferred from your RBC Bank account, you will receive 1 RBC Rewards point from Royal Bank of Canada. Once points are transferred, points will be guided by the Terms and Conditions of the RBC Rewards Program at Royal Bank of Canada. For complete terms, conditions and restrictions that apply to the RBC Rewards program, please visit
www.rbcbankrewards.com

or call 1-888-257-6837.
8)
Visa's Zero Liability Policy covers U.S. issued cards only and does not apply to commercial credit cards, ATM transactions, or PIN transactions not processed by Visa. Cardholder must notify card issuer promptly of any unauthorized use. Consult issuer for additional details or visit
www.rbc.com/security

.
9)
Mortgages are subject to approval, including verification of acceptable income, credit worthiness and property valuations. Minimum and maximum property values and maximum loan-to-value ratios apply. Homeowner's insurance is required for all loans and lines of credit, and flood insurance is required if the property is located in a Special Flood Hazard area. Escrows may be required. There are closing costs associated with these products.
10)
Federal law requires that no more than six preauthorized or automatic transfers (including online and telephone transfers) to other accounts you have with us or to third parties may be made from the Money Market Account during any statement cycle. Excessive preauthorized transfers may result in fees being charged and/or a conversion of your account to a different account type.
11)
Outgoing wire fees to any Financial Institution in the U.S. $30 plus correspondent bank charges may apply.
12)
The Direct Checking Account fee with e-statements is $3.95 USD monthly or $47.40 annually. The exchange rate used in this example is $1 USD = $1.34, the current rate as of November 22, 2016. Foreign exchange rates are subject to change at a moment's notice.
13)
Offer applies to new accounts only. Product transfers are not eligible. Bonus RBC Rewards points offers cannot be combined.