Why Canadians Our U.S. Mortgages
Save on the one-time upfront impact of foreign exchange costs with just 20% down3
Use your Canadian credit history to qualify
Home shop with no limits – financing in all 50 states
Hold on to your Canadian equity and assets
Pay down your mortgage with no pre-payment penalty
Choose a 3,5,7 or 10 year term with free renewals - amortized over 30 years to keep your payments low3
Tools and Calculators
U.S. mortgage rates are still relatively low, making it a great time to buy
View Rates
Shop With Confidence. Get Pre-Approved.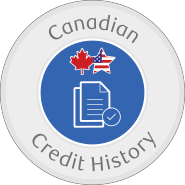 Save with a $0 underwriting fee on new mortgages. That's a savings of up to $825 USD (or over $1,000 CAD). Apply by September 30th, 2020.2
Need a U.S. Real Estate Agent?
RBC U.S. HomePlus™ Rewards4 lets you connect with certified cross-border experts, search properties and get cash back when you buy your U.S. dream home.
Get connected with a Canadian-certified local U.S. real estate agent
Search home listings
Earn up to $6500 cash reward
Get Connected
Your U.S. Home Buying Guide
This one-stop resource provides tips and guidance on everything you need as you begin your U.S. home buying journey - finding an agent, financing your purchase, understanding your insurance requirements and more.