Student life is busy. Getting to class, meeting deadlines, studying for exams. You don't have time to stress about your finances. That's why we're making things just a little easier, by helping you keep more money in your pocket.
Bank fees are no way to spend your cash.
Get $60 when you open a new student banking account*
NO monthly fee
Additional Features
NO minimum balance required
25 free debits per monthΦ
Royal Credit Line for Students∆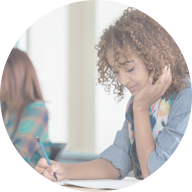 A worry-free way to pay for school.
No annual fee. No set up costs
Pay interest-only while in school, and for up to 2 years after you've completed your studies
Additional Features
Your rewards. Your choice.
Additional Features
Includes purchase protection insuranceп – we've got you covered
Start Banking With RBC Today
Visit a branch today to open an account.