You are on: Leo the Lion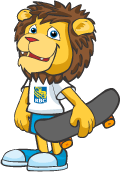 Leo gives simple instructions and positive messages to engage your children and cheer them on to success.
You are on: Interactive Games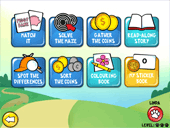 5 colourful and exciting games that provide children with an opportunity to recognize coins of different denominations, and interact with them in a variety of ways.
You are on: Read-Along Story Book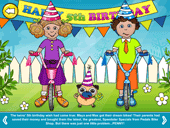 Teaches the value of earning and saving.
You are on: Colouring Book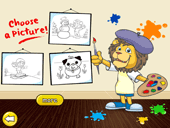 Paint a piggy bank or other fun images!
You are on: Sticker Book & Sticker Store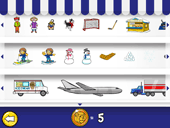 Once children earn reward coins by playing the games, they can buy stickers at the sticker store for their virtual sticker book!