Most of us spend about 2,000 hours a year at work. How will you fill these hours in retirement?
Knowing how you want to spend your time in retirement is important to think about before you start looking at the numbers. The focus should be on your vision, not your money.
An RBC retirement designer will work with you to develop a customized retirement design based on how you want to spend your time for the next 30+ years of your life.
Watch the Retirement Designer Video Series for more insights:
Don't have YouTube access? Watch the non-YouTube version

Get a Free Retirement Checklist
Here are a few things to consider as you get close to retirement.
Think About Your Retirement Design
Have some fun with our interactive Your Future by Design® tool.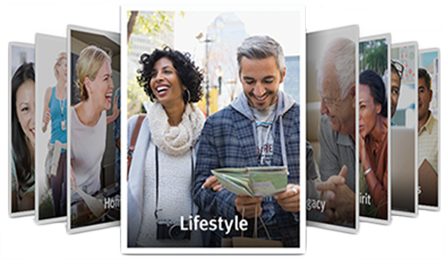 Try the tool
Start Designing Your Retirement
Contact us and let's get the conversation started:
Additional Info:
What will my experience be like with a retirement designer?
Is a retirement design the same as a retirement plan?
RBC Financial Planning is a business name used by Royal Mutual Funds Inc. (RMFI). Financial planning services and investment advice are provided by RMFI. RMFI, RBC Global Asset Management Inc., Royal Bank of Canada, Royal Trust Corporation of Canada and The Royal Trust Company are separate corporate entities which are affiliated. RMFI is licensed as a financial services firm in the province of Quebec.
® / ™ Trademark(s) of Royal Bank of Canada