The all-inclusive package.
Exclusive features that save you money and make banking easier. Now that's VIP!
Get a Complimentary Apple Watch, or for just $791 an iPhone SE
> Learn More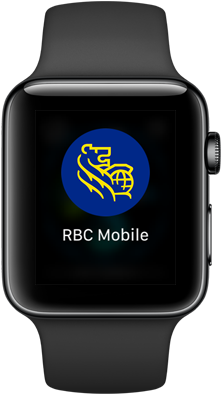 Account Features
What You Get
Use your account as often as you need
Unlimited debits
No need to wait. Use other bank's ATMs3
Unlimited
Get credit where credit is due
Rebate on the annual fee of an eligible credit card15
Multiple accounts without borders23
Up to 2 additional Canadian dollar and 1 additional U.S. dollar accounts
Pay your friends back with Interac‡

e-Transfers

Unlimited
Peace of mind
No monthly overdraft protection fee5
Set your money free
No minimum balance
RBC VIP Banking Details
Monthly Fee
$30.00/month
Monthly Fee after MultiProduct Rebate®1
$19.95/month
Monthly Fee after Seniors Rebate2
$22.50/month
Debits Included
Unlimited
Interac

e-Transfers

Included6,13
Unlimited
Overdraft Protection5
Included
Interac Access Fee Refunds to Non-RBC Royal Bank ATMs3
Unlimited
Credit Card Included15
Rebate on the annual fee of an eligible credit card, including for co-applicant cardholders
RBC Signature No Limit Banking
Bank Drafts6
12 FREE/year, $7.50 each thereafter
Assisted and Self-Serve Transactions
Included
PLUS‡ System Access Fee at Non-RBC ATMs Within Canada and U.S.45
FREE, with an RBC VIP Client Card
PLUS System Access Fee at Non-RBC ATMs Outside Canada and U.S.46
FREE, with an RBC VIP Client Card
Cross-Border Debit6,13,14
FREE
Personalized Cheques13
FREE, with RBC VIP Style
Safe Deposit Box7
Annual discount – maximum $45.00/year
Better banking gives you more
Includes our ultimate travel rewards credit card, and we'll waive the annual fee.
Grow your savings with a no monthly fee high-interest savings account.
I want to switch
Want to switch to RBC®? No problem. We can help you quickly transfer existing funds, payroll and automatic withdrawals into a new account with us.
What if I'm not sure?
We're confident you're going to love your new RBC bank account, so we want you to try it out for 3 months. If the fits not perfect, we'll find a better match and refund the monthly fees.44
Tell me more
Best Tools in the Business
Give me the RBC Mobile53 app
Easily manage your day-to-day banking needs on your mobile device.
Get the RBC app

Just tap your phone to pay
Download the RBC Wallet app and see how easy it is to make payments directly from your smartphone.
Get the RBC Wallet app
Security Guarantee
Get 100% reimbursed for unauthorized transactions54.
Security Guarantee
I'm ready! Let's open an account online.
Our safe and secure application is 5 simple steps and takes 10 minutes.