You are on: Paying for School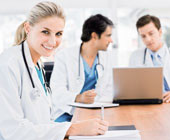 Get up to $275,0001 in funding with the Royal Credit Line® for Students — Medical/Dental Studies. You have flexible repayment options with interest-only payments until after graduation and residency.2
Benefits include:
You can have a credit line of up to $275,000

1

.
No annual service fee and there's nothing to repay if you don't use the credit line.
Get a competitive interest rate at

Prime Rate

3

. Plus, your interest rate will not increase after graduation or residency.
Pay interest-only monthly payments for up to 24 months after graduation and residency

4

.
After graduation and residency we will set up a fixed payment schedule to help you repay your line of credit.
Access your account 24/7, online, on your smartphone, over the phone or at an ATM.

Talk to an RBC Medical/Dental Student Specialist to Learn More
You are on: Everyday Banking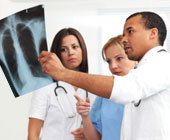 While you're in school, the RBC Student Banking® account for Medical/Dental Students provides you with valuable savings on your banking needs, 24/7 access online, on the phone and at ATMs to your money, and helpful money management tools.
Benefits include:
You are on: Credit Cards and Car Loans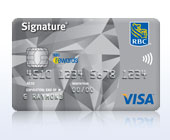 RBC Credit Card
A credit card is a not only a convenient payment option for food, online purchases or unexpected expenses, but when used responsibly it can help you build up your credit rating, which can benefit you in the future.
The Signature® RBC Rewards® Visa‡ card lets you earn RBC Rewards points while providing you with valuable benefits such as purchase protection should an item you've purchased with your card get damaged or lost within 90 days of purchase. Plus, students can receive a rebate of up to $39 a year off the annual fee8.
Benefits include:
Earn 1 RBC Rewards point for every dollar you charge to your credit card

9

.
Redeem your points for gift cards, merchandise, travel, RBC Financial Rewards and more

10

.
RBC Car Loan
Whether you're commuting to school or heading home to visit family, many students will need a car to get around. To help make the cost of buying a car easier to manage, RBC Royal Bank® offers Medical and Dental students a 1% discount off the standard car loan rate14.

Talk to an RBC Medical/Dental Student Specialist to Learn More