Online Banking for Business
Spend Less Time Banking, and More Time Focusing on Your Business
Choose between two electronic banking services to easily manage your business banking online.
Why Bank Online?
Bank according to your schedule – anytime, from anywhere you have access to the internet
Get real-time access to your accounts and transaction history, so you always know where you stand
Review account activity, pay bills, transfer funds and file your taxes in one place
Choose the service that best matches the needs of you and your business – and scale up your capabilities as you need to
What Online Banking Solution Is Right for Your Business?
For Day-To-Day Business Banking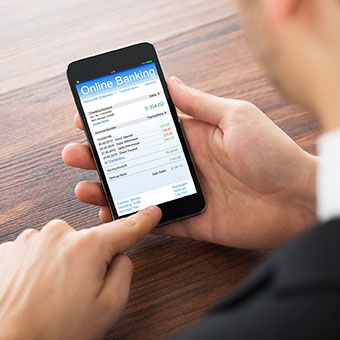 Standard RBC Online Banking for Business & The RBC Mobile App1
A standard online and mobile solution that provides simple money management for less complex business activities:
One user requires access to Online & Mobile Banking
Gives you 24/7 access to your business accounts – for no fee
Helps you easily manage essential business banking functions online, such as, checking real time balances, sending email money transfers, paying bills, transferring funds, filing taxes, wiring funds and paying employees and vendors.
Let's you deposit cheques and stay on top of your business banking anywhere, anytime, through your mobile device
Ideal for use by a businesses with a lower number of transactions
For Complex Banking Needs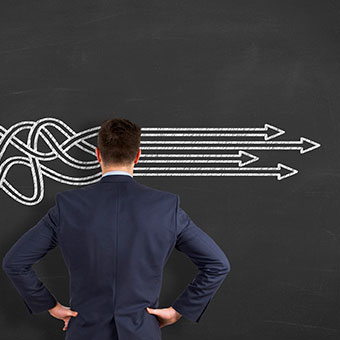 Premium Online Banking With RBC Express & The RBC Express Mobile App
An enhanced online and mobile solution that provides additional functionality and control for more complex business activities:
Allows you to delegate some or all of your banking and finance responsibilities to staff members
Lets you manage finances for multiple locations, companies or legal entitles
Provides access to your financial information from anywhere you have internet access
Provides higher transaction limits
Detailed, downloadable transaction information
Ideal for use by a business with a high number of transactions
Compare Your Options
Overview
Standard Online Banking
Premium Online Banking
(RBC Express)
Number of Unique Users
1
Unlimited
Access Your Company's Banking 24/7
Bank on the Go Using a Mobile Device
Capabilities
Standard Online Banking
Premium Online Banking
(RBC Express)
Pay Bills, Transfer Funds, File and Pay Taxes
Pay Employees and Vendors Through Direct Deposit
Manage Banking for More Than One Company or Entity
—
Mobile Cheque Deposit
—
Multiple Cheque Deposit
—
Email/SMS Money Transfers
View and Manage Accounts in Canadian and U.S. Currencies
Access Information on Operating Accounts Located Outside of Canada, in Local or International Currencies
—
Make and Receive Payments in Local and International Currencies
—
Manage Foreign Exchange
—
Send Domestic and International Wires Up to $10,000 Per Day
—
Send Domestic and International Wires With Preferred Foreign Exchange Rates & No Daily Limit
—
Collect Membership Fees or Recurring Payments
—
Services
Standard Online Banking
Premium Online Banking
(RBC Express)
High Volume Paper Cheque Management Service
—
Cheque Fraud Prevention Tools
—
Cost Per Month
Free
Starting at $0
Our Most Popular
Paying and Receiving Solutions
Automated Payroll Solutions
Streamline your employee payroll process with ADP—with automatic tax remittance and deposits.
Payment Solutions
Improve your cash flow with Moneris—one of the largest payment processors in North America.
Pre-authorized Debit
Automatically collect recurring, fixed or variable receivables from your customers electronically.
Ready to Get Started?
Our dedicated specialists will work with you to provide the financial advice and solutions that best suit your business.
Call our 24/7 Business Helpline
1-800-769-2520
Locate a Branch Near You
Find a Branch