Approve/Reject Transfer
Step 1:
Once you are logged in as a user on RBC Digital Banking, navigate to "Approvals and Processing" on the menu.
Step 2:
Locate the transaction and select "Approve" or "Reject".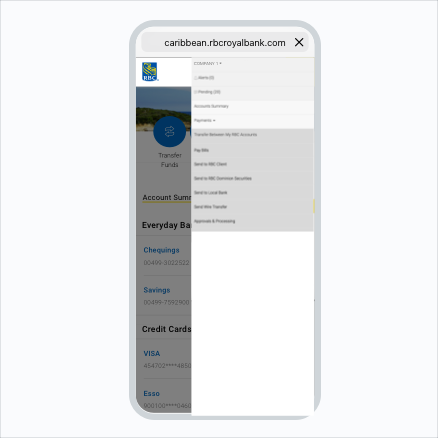 Step 3:
For rejected transactions, you can add a reason for rejection (optional). The transaction will no longer be visible.
Step 4:
Log in as a creator. The rejected transactions will be visible to you, and you can review under the "History" tab.
Congratulations! You have approved or rejected transfers via RBC Digital Banking.