Pay Bills
Step 1:
Select "Pay a Bill" from the Menu.
Step 2:
Already have the Payee saved?
Select a saved Payee from the "To" field, select the account to be debited, enter the amount and currency, date, frequency and purpose. You can also add a reason for the payment, then select "Continue".
First time Bill Payment?
Can't find the payee in your list? You'll have to add that payee before you can pay them using RBC Digital Banking.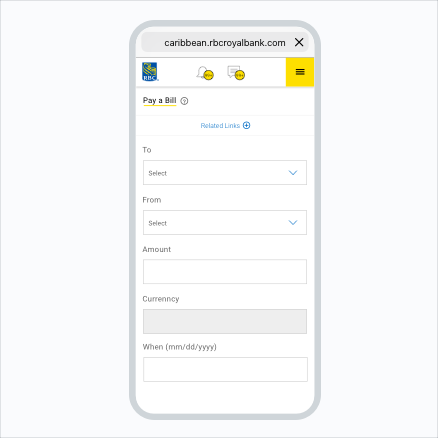 Step 3:
Before you continue, make sure you validate all the information is accurate. If so, select "Pay Now".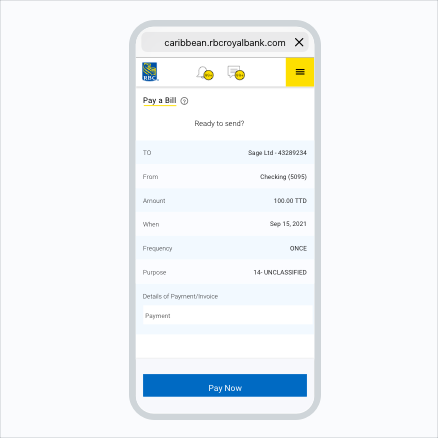 Congratulations! You have successfully paid a bill via RBC Digital Banking.