Redeem an offer via RBC Digital Banking.
Step 1:
Once logged in, under Account Summary you will see any available offers.
Step 2:
Click to view more info. You can also select "Remind me later" if you would like to consider it at a future date.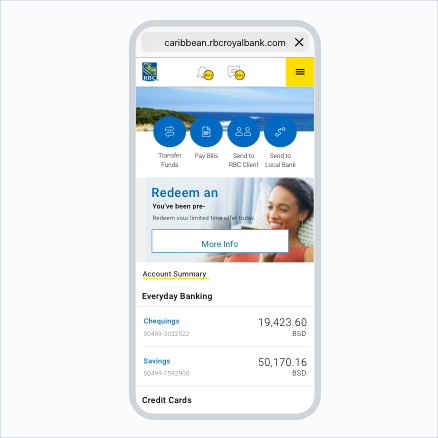 Step 3:
Click "Proceed" to accept the offer.
Step 4:
Review and acknowledge the terms and conditions.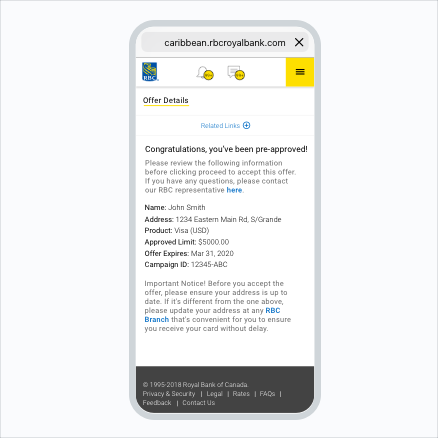 Step 5:
Click "I Accept". Make a note of your Offer ID, as it won't show up again!
Congratulations! You have successfully redeemed a special offer via RBC Digital Banking.