Reset your RBC Digital Banking password.
Step 1:
On the login page for RBC Digital Banking, click on "Forgot Password".
Step 2:
Enter your User ID or Client Card information.

Note: If you do not have Two-Factor Authentication, click on "Contact Us" and speak to an RBC representative for assistance in resetting your password.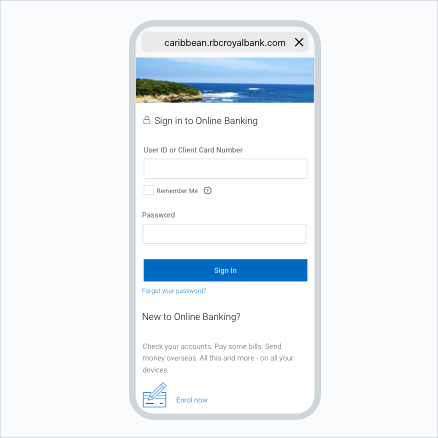 Step 3:
Enter your Entrust Token number.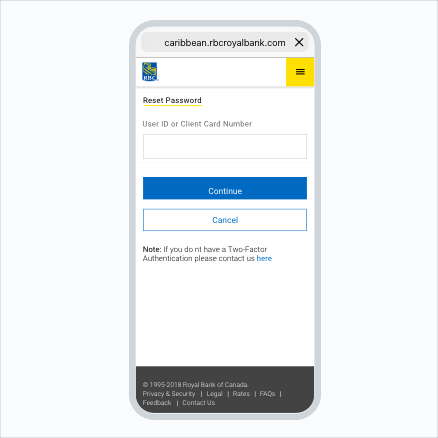 Step 4:
Enter your new password twice.
Congratulations! Your RBC Digital Banking password has been changed successfully.