Send funds to someone who also banks with RBC
Step 1:
Select "Send to RBC Client" from the menu.
Step 2:
Already have the recipient saved?
Select it from the Template dropdown. All transfer information will automatically populate. Select "Continue".
First time recipient?
You can set up a new template, complete the necessary information, and then select "Continue".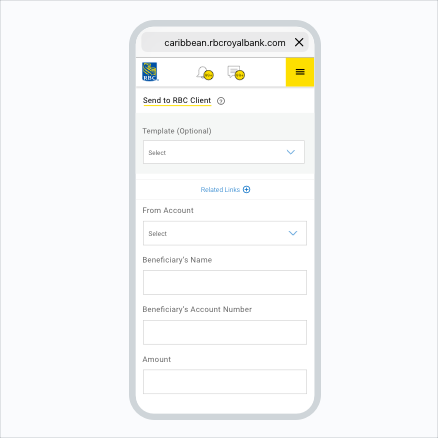 Step 3:
Before you continue, make sure you validate that all the information is accurate. If so, select "Send Now".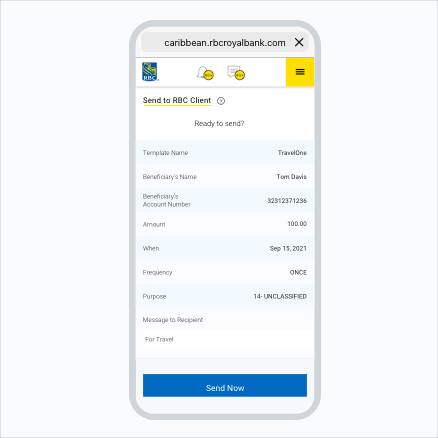 Congratulations! You have successfully transferred funds to another RBC client via RBC Digital Banking.