Send funds to another local bank
Step 1:
Select "Send to Local Bank" from the menu.
Step 2:
Already have the recipient saved?
Select it from the Template dropdown. All transfer information will automatically populate. Select "Continue".
First time recipient?
You can set up a new template, complete the necessary information, and then select "Continue".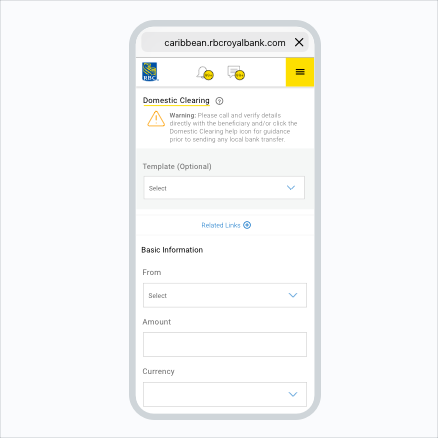 Just a bit more information and you're all done.
Step 3:
Complete the Beneficiary section: entering the Beneficiary's name and account, and select the appropriate bank.
Step 4:
Select the Purpose, and add a message if required in the Additional Information. Select "Continue".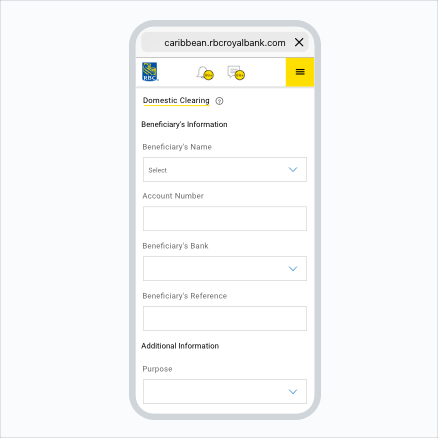 Step 5:
Make sure you validate all the information is accurate. If so, select "Send Now".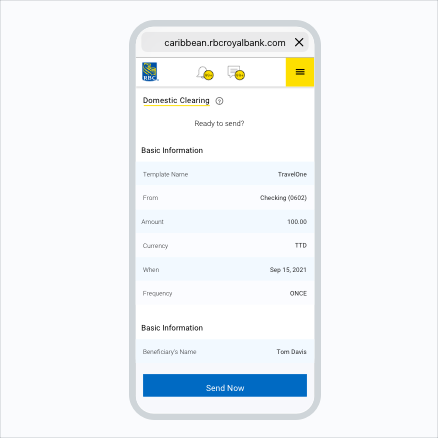 Congratulations! You have successfully transferred funds to another local bank via RBC Digital Banking.