Send local or international wires from any device.
Step 1:
Simply complete the Basic Information section with the Amount, Currency, and Account that you want to send the funds from.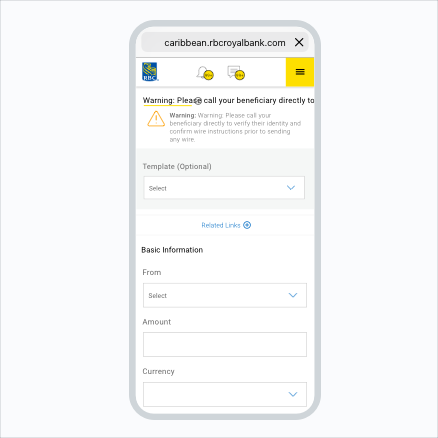 Just a bit more information and you're all done.
Step 2:
We'll need to know who you're sending the funds to. Complete the Beneficiary Information. Enter the Recipient's name, a valid Account number and an Address.
Step 3:
Let us know what bank to direct the funds to.
Step 4:
Tap "Add a Bank" and complete the necessary Bank information.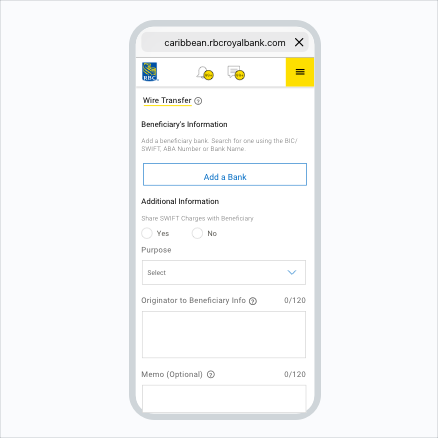 Verify your information
Step 5:
Once you've completed the information in the Additional Information section, you're ready to send the wire. Go ahead and tap Continue.
Step 6:
Before you send the funds, have a quick review to ensure all the information is accurate. If it is, tap "Send Now"!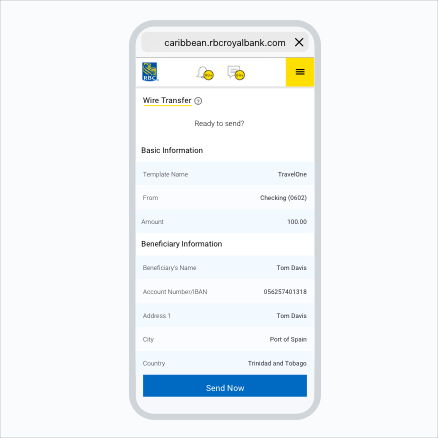 Congratulations!
The money is on its way!