Logging into RBC Digital Banking is simple and easy with RBC's Integrated Soft Token!
Step 1:
On your non-Two-Factor protected device, enter Username and Password and select "Sign In."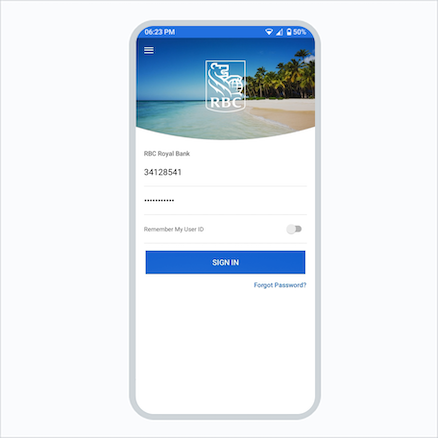 First, let's get secure.
Step 2:
Using your existing Entrust Identity app, generate the 8-digit security code, copy it and paste it back into the RBC App, and select "Continue."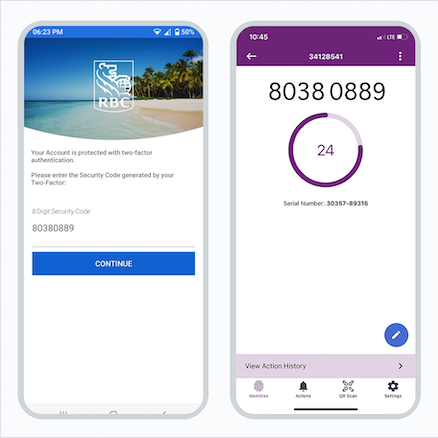 Now, let's get personal.
Step 3:
Create and confirm your 4-digit PIN, personalize your Two-Factor with a custom name, and select "Continue."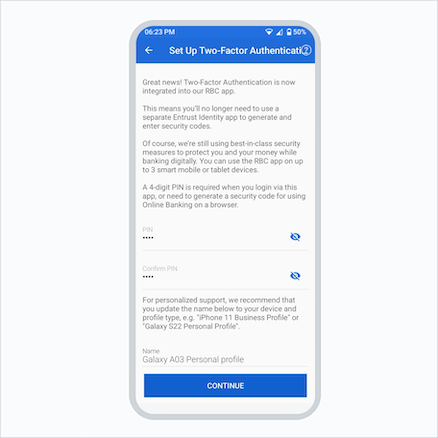 Congratulations!
You're all set up with Integrated Two-Factor security.
Note: Please remove the soft token associated with this user ID in Entrust Identity app, as it's no longer valid.