Logging into RBC Digital Banking is simple and easy with RBC's Integrated Soft Token!
Step 1:
Enter your Username and temporary Password. Select your jurisdiction, and click "Sign In."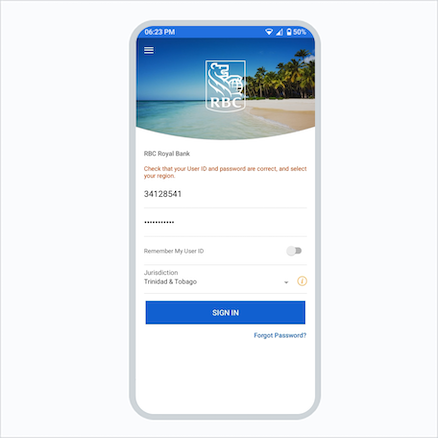 First, let's get secure.
Step 2:
Change your temporary Password.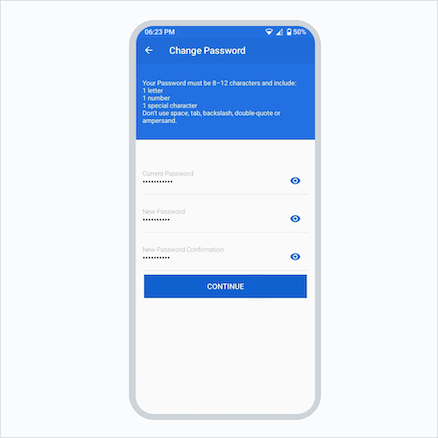 Next, the legal stuff.
Step 3:
Review and accept the Electronic Banking Agreement.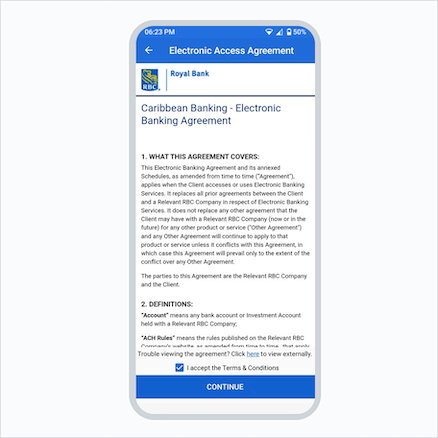 Let us help you get set up.
Step 4:
Enter the One Time Password provided to you by the RBC Agent, and click "Continue."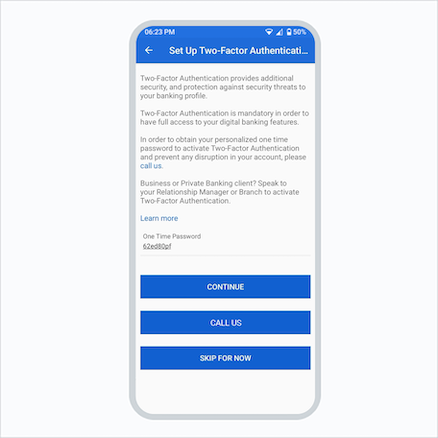 Finally, let's get personal.
Step 5:
Create and confirm your 4-digit PIN, and personalize your Two-Factor Authentication by giving it a custom name.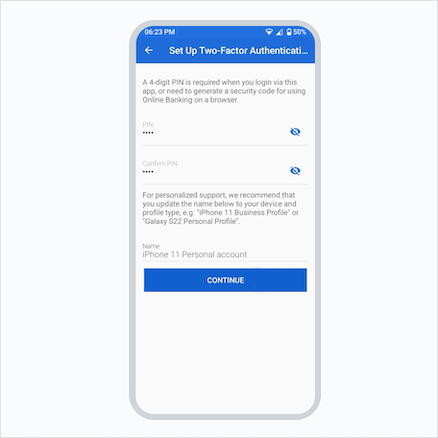 Congratulations!
Your device is now securely protected with Integrated Two-Factor Authentication.