Great news! We have retired our Royal Online service and you have now been automatically upgraded to our new Digital Banking.
Get Started Now!
Royal Online clients are already enrolled in Digital Banking; no need to sign up! Just use your existing Royal Online User ID and Password. And don't forget to update your browser's bookmarks!
Bank securely anywhere, anytime and on any device!
Log in now with your Internet browser:

Using a mobile device? Download our app: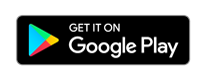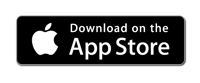 The new Digital Banking platform offers great benefits to our users:
A modern user-friendly interface for Online Banking that looks great on any device
Access to RBC Mobile Banking apps from your Android smartphones, iPhones and iPads
Enjoy the features that were previously available on Royal Online™ internet banking
Plus, new and exciting features such as remembered user ID, branch and ATM locator, and more!
Not a Digital Banking Client?
Find out more about Digital Banking...