Overview
MasterCard Paypass is a "contactless" feature included on RBC MasterCard cards for no added fee. It lets you pay for purchases at MasterCard Paypass-accepting locations without having to swipe your card and in most instances a signature is not required either.
Simply look for the Paypass symbol at merchant checkouts, tap your RBC MasterCard card in front of the secure reader and you're on your way. Transactions are authorized, processed and billed in the same secure way as all MasterCard transactions.
Learn more about how MasterCard Paypass transactions work.
No more looking for exact change and no more pockets full of coins. MasterCard Paypass is fast, convenient, and the ideal way to pay for small everyday purchases.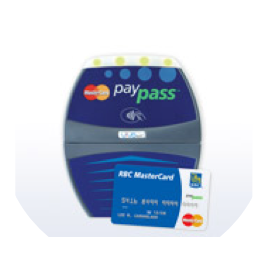 Security and Protection
MasterCard Paypass uses leading-edge technology to provide you with one of the most secure contactless payment systems in the marketplace. When making a payment, the card never leaves your hand so you´re always in control. In addition, you continue to be protected against fraudulent transactions under the Zero Liability policy, which means you are not liable for fraudulent charges provided you take reasonable precautions to protect your PIN and your card, as set out in your RBC Royal Bank Cardholder Agreement. Transactions also continue to be protected with Purchase Security and Extended Warranty Protection.
BalanceProtector Premiere Plus
Protecting your credit card balance with BalanceProtector Premiere® Plus coverage is easy, and the application only takes a few minutes to complete.
Apply Now