Be ready for a 30-year journey filled with endless possibilities. We can help you figure out what's important to you for your Next 30™ and design a plan that will adapt to whatever you might encounter along the way.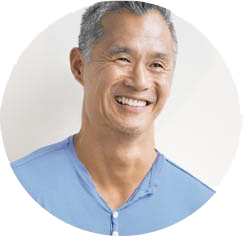 Let's Help With The Big Questions
Tell us what's on your mind as you think about your Next 30™:
When Should I Retire?
Knowing when to say goodbye to the workplace is a tough decision, and there's more to it than just money. A good question to ask yourself is, "What really gets me out of bed in the morning?"
Retirement Readiness Case Study: James and Mary
See how RBC® helped this couple retire early together.
Knowing When to Retire
Watch this short video for tips from Bill Hill, National Retirement Planning Consultant, RBC.
Should I Downsize My Home?
Downsizing can free up funds for your retirement and cut down on day-to-day expenses. But do the pros outweigh the cons?
Downsizing Case Study: Sophia and Raj
This couple wants to know what their cash flow would look like if they sold their home to downsize.
Client Story: Downsize and Down South
See how Brenda and Peter downsized and became mortgage-free!
How Do I Maximize My Retirement Paycheque?
There are a few things to consider when you're thinking about creating an after tax retirement paycheque. For example, you'll want to think about the accounts to withdraw from and how much money you'll have available to spend after tax, and other strategies.
How Do I Know When to Take My CPP/QPP?
There are pros and cons to going early versus waiting.
Retirement Tools
None of the Above
Let us help you think through all the "what ifs".
Family, taxes, travel, health…there's a lot to consider when it comes to retirement. Whether you're already working through some big decisions or you're not sure where to start, we can help.
It starts with a conversation about the retirement you want. We call this approach "Your Future by Design®". Once we understand your goals, we look at what you own and what you owe to design a plan that fits your needs now and for the next 30 years.
Try Your Future by Design®
Have some fun with our interactive tool and start thinking about how you want to spend your time in retirement.
Libby's Story: A Fulfilling Retirement
"For all those years, if you've been really busy, you don't have a lot of time to visualize what the next stage of your life is going to be."
- Libby
Get a Free Retirement Checklist.
Review some of the most important life and financial considerations leading up to retirement to make sure you've got things covered.
Before you download the checklist...
Great! Enter your details and we'll be in touch soon.
I understand I am under no obligation and RBC Royal Bank and/or Royal Mutual Funds Inc. (RMFI) will contact me using the information provided only in relation to financial and retirement planning. RBC Royal Bank and its affiliates are committed to keeping your personal information confidential. All RBC Royal Bank and RMFI employees are required to maintain the confidentiality of client information at all times.
Okay, thanks. Here's the guide you wanted...
If you change your mind later, you can always contact us at 1-833-722-7526.
Conversations with People Like You
Let's Get The Conversation Started