Your Financial Documents are Always
Accessible Online
Get your statements through RBC Online Banking and the RBC Mobile1 app. And once you are comfortable with them - simply "turn off" the paper option for the account and you'll never have to wait for your documents to be delivered in the mail again.
Key Features and Benefits
Access up to 7 years2 of archived statements: Plus view images of cheques less than 90 days old.
Print or access anytime, anywhere: View your electronic statements and documents in RBC Online Banking or the RBC Mobile app and print or save as needed.
Safe and secure: Only you can access and view your documents online
Save paper: Help reduce the impact on the environment.
How to Switch to Electronic Statements and Documents
In RBC Online Banking
Sign in to RBC Online Banking
From the Accounts Summary page (or Account Balances page for Business Banking accounts), select Statements/Documents at the top of the page.
Select the Manage Documents tab. In the Change Document Option column, choose your statement preference. If you'd like to switch all of your accounts to electronic statements, select "All Electronic".
Select Continue. Review and agree to the Terms and Conditions. Select Submit.
Sign in to Online Banking to switch now
Sign In
To access all your existing electronic statements and documents, simply choose the "View eDocuments" tab to see all statements available.
In the RBC Mobile app
Sign in to the RBC Mobile app
Tap More in the Navigation Bar
Tap Settings
Scroll down to Services and tap Statements
Turn on the toggle beside "Switch all to electronic".
Tap Apply Changes
Read and accept the terms and conditions.
Or, check out our interactive demo on how to switch in the RBC Mobile app.
View Demo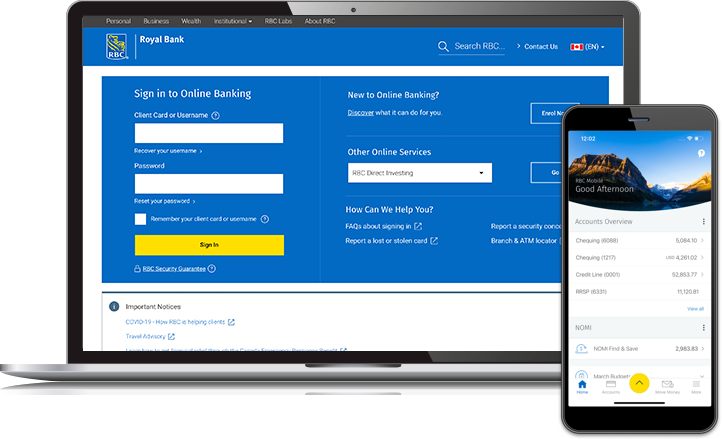 Want to Stay on Top of Banking or Credit Card Activity?
Get texts or emails as transactions happen and your balances change.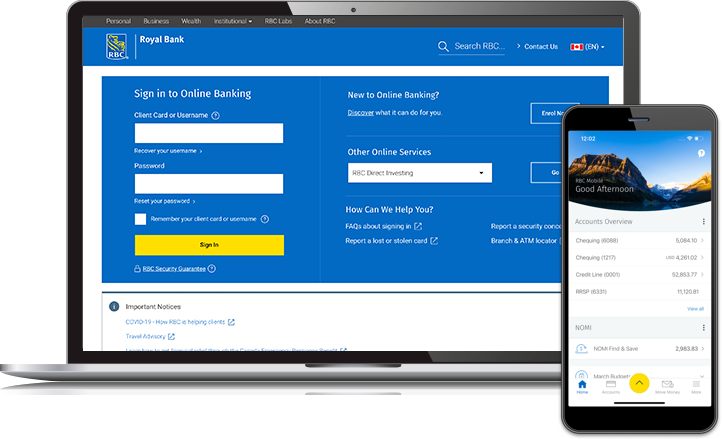 Sign up and choose your alert preferences:
Banking Alerts – get an alert when your balance is getting low, or when large deposits or withdrawals are made
Email notification – find out when your latest statement is available online
Credit Cards Alerts – get notified before your payment is due, when large purchases or payments are made, or when you're getting close to your credit limit.
Learn more about setting up alerts