Four Reasons to Switch Your Mortgage to RBC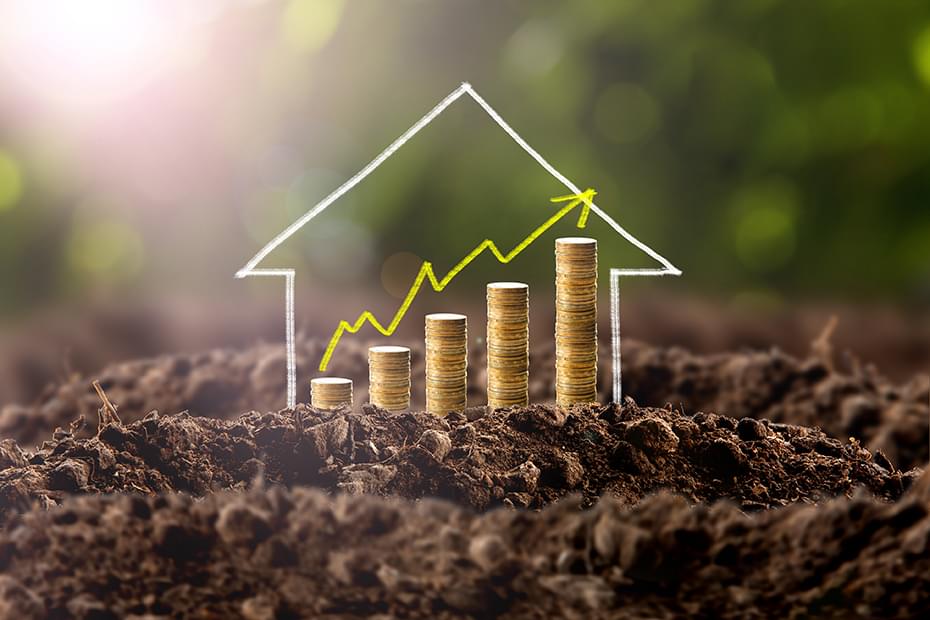 PUBLISHED July 6, 2017 • 4 min read
Switching your mortgage may sound like a complicated and perhaps time-consuming exercise — but RBC Mortgage Specialists have the experience and knowledge to guide you through the process, making switching your mortgage both simple and worthwhile. Here are four reasons why switching your mortgage to RBC makes good financial sense.
1) You Can Lower Your Interest Costs
Whether your current mortgage rate is too high or you're carrying high-interest debt, you could reduce the amount of interest you pay by switching to RBC.
If your current mortgage rate is high
An RBC Mortgage Specialist can work with you to offer a mortgage rate lower than what you are paying today, allowing you to save money on interest and reduce the total amount you're paying over the life of your mortgage. Even a slight decrease in rate could cut thousands of dollars — or several years — off your mortgage.
If you're carrying high interest rate debt
If you owe money on a credit card or line of credit, or if you're currently making payments on a loan, you may be paying a considerable amount in interest to carry that debt. When you switch your mortgage to RBC, we can help pay off the debt by consolidating all of it into a new mortgage. Since your mortgage rate would be significantly less than the current rate(s) you're paying — and because you can take many years to pay it off — your monthly payments will be noticeably less, and you can enjoy the simplicity of only having to make one monthly payment.
2) You Can Achieve Other Goals
Has your home gone up in value since you purchased it? Have you been paying down your mortgage over at least the last few years? If you answered yes to either of these questions, you have likely built up equity in your home (equity is the difference between the current value of your home, and the amount you have left to pay on your mortgage). With an RBC mortgage, you can unlock this equity and use for other purposes. That's because RBC can provide financing for up to 80% of the value of your home, allowing you to access the difference between your home's value and your original mortgage amount. You can then use this amount for investments, education, renovations and more.
3) You Can Improve Your Cash Flow
By switching your mortgage to RBC, you can benefit from a lower interest rate and choose how long it takes to pay off your mortgage. These benefits add up to mortgage payments that work for your lifestyle and can reduce the amount of each payment you make. Lower payment means you can free up your cash flow for emergencies, ongoing expenses, medical care and other costs. In other words, you may achieve some breathing room when it comes to your daily financial responsibilities.
4) We Make it Easy for You
While your current mortgage provider may charge you to move your mortgage, RBC covers some or all of these switching fees. What's more, RBC Mortgage Specialists are experts in the mortgage process and make switching your mortgage a seamless experience for you. They will answer any questions you may have, and work with your current lender to ensure a straightforward switch. To help your mortgage specialist provide the best advice possible, here are a few pieces of information to have on hand:
The balance of your current mortgage.
Your current interest rate.
The value of your property (if you're not sure, we can connect you with an appraiser).
The current term of your mortgage and how much time is remaining.
Your current monthly payments.
Let an RBC Mortgage Specialist show you the value of switching your mortgage to RBC .
This article is intended as general information only and is not to be relied upon as constituting legal, financial or other professional advice. A professional advisor should be consulted regarding your specific situation. Information presented is believed to be factual and up-to-date but we do not guarantee its accuracy and it should not be regarded as a complete analysis of the subjects discussed. All expressions of opinion reflect the judgment of the authors as of the date of publication and are subject to change. No endorsement of any third parties or their advice, opinions, information, products or services is expressly given or implied by Royal Bank of Canada or any of its affiliates.
Share This Article