Five Ways to Get The Most Out Of Your Banking Relationship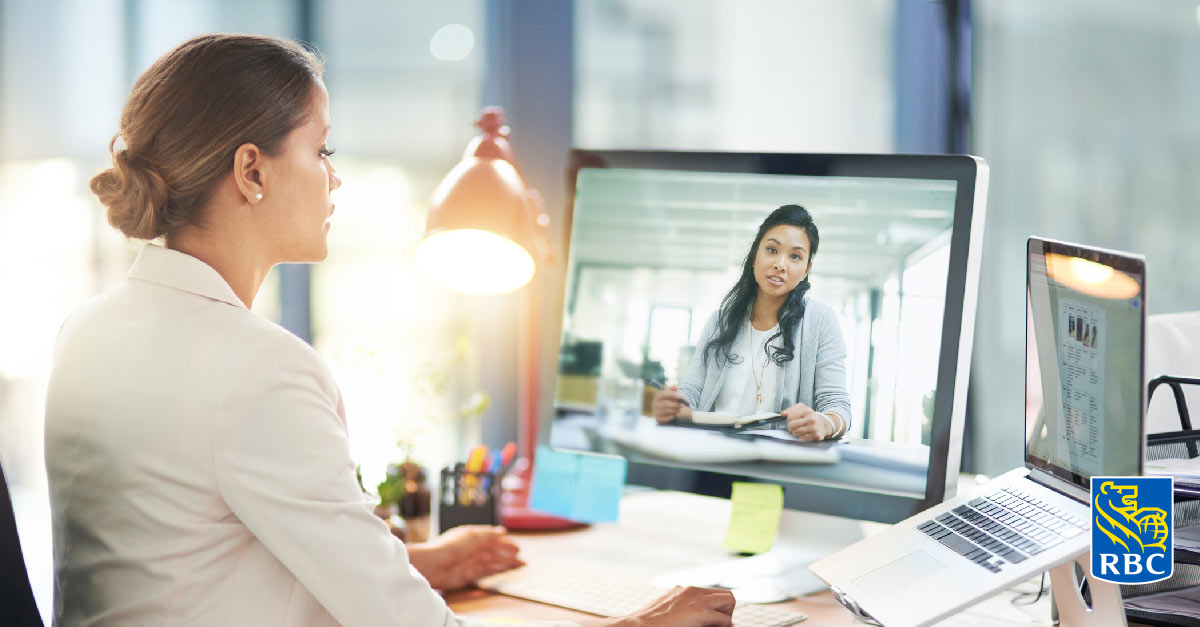 PUBLISHED September 18, 2020 • 4 min read
To effectively navigate change, opportunity and even crisis, it helps to have the right people in your corner. This is where your business financial advisor comes in.
Building and nurturing this relationship can make a significant difference in the success of your business – because when you're tracking together, you can more effectively react to the unexpected and take advantage of opportunities.
Here are five ways to leverage your banking relationship for the benefit of your business.
1. Share your story
What makes your business unique? What are the key elements of your business plan? What's your vision and what are your goals? When your business financial advisor understands these things about your business, they are in a better position to provide you with advice and solutions to run, grow and protect your business.
Armed with your big picture, your advisor can be on the lookout for opportunities that can help support your business' future.
"Discuss your business plan with your advisor," says Laura Flewelling, Senior Manager Small Business & Partnership Integration. "If they know what you are trying to do, they can make introductions for you to other parts of the bank and trusted partners that can help you meet your goals. Sometimes they can help you think in a different way and see other options too."
2. Be proactive
Thinking of making a change to your business model? Considering a pivot? Being proactive and having discussions with your advisor before you make changes allows for collaborative planning and time to set your business up for the best possible outcome.
"Make your business financial advisor aware of significant changes you are considering before you make them," advises Joy Yang, RBC Senior Commercial Account Manager. "Being proactive and sharing your plans in advance allows for time to brainstorm ideas and solutions."
Keep in mind, being on the same page with your advisor during your day-to-day operations is far better than trying to react or scramble to catch up should you be faced with either a great opportunity or a sudden downturn.
3. Be transparent
If you're struggling with cash flow or feeling overwhelmed with questions and unknowns, you'll weather the storms better when you speak with your advisor about your challenges. They can help with a range of resources, including tools and advice that could help you get out of cash crunches, or access to partners who can introduce new solutions to issues you're facing.
Remember, your business financial advisor wants to help. Don't hide your struggles – by bringing them forward early and asking for help you can solve issues together.
4. Stay in regular contact
Staying in touch with your advisor is easier than ever before. With the technology and practices made common through the COVID-19 crisis, more and more clients are connecting with their advisors face-to-face, from home or office. Through regular video chats or phone calls you can keep your advisor up-to-date on your business, future plans and ideas.
At the same time, Jeff Heard, RBC Business Account Manager, advises to make sure your business is digitally enabled. "While the branch worked well in the past, now may be the time to be sure that you are taking advantage of all the bank's digital capabilities," he says. "Are you taking advantage of all the real-time and digital services your bank has in place?"
5. Get personal
What personal goals do you hope to achieve? Is it a certain lifestyle for you and your family? Are you building a savings plan for your child's post-secondary education, a new home or a vacation property? When your advisor knows what your personal goals are, they can make the right introductions to personal finance managers who can help you achieve them sooner.
A close relationship with your advisor can also help you feel more comfortable to share early anxieties or big ideas as they come up.
Your business financial advisor is eager to help you in any way they can – whether you're growing or expanding your business, trying to weather challenges, or aiming to most effectively stay on top of the day-to-day operations. By keeping in touch with them and being open about your plans, they'll be ready to do their best for you and your business.
This article is intended as general information only and is not to be relied upon as constituting legal, financial or other professional advice. A professional advisor should be consulted regarding your specific situation. Information presented is believed to be factual and up-to-date but we do not guarantee its accuracy and it should not be regarded as a complete analysis of the subjects discussed. All expressions of opinion reflect the judgment of the authors as of the date of publication and are subject to change. No endorsement of any third parties or their advice, opinions, information, products or services is expressly given or implied by Royal Bank of Canada or any of its affiliates.
Share This Article