Apply for the RBC ION+ Visa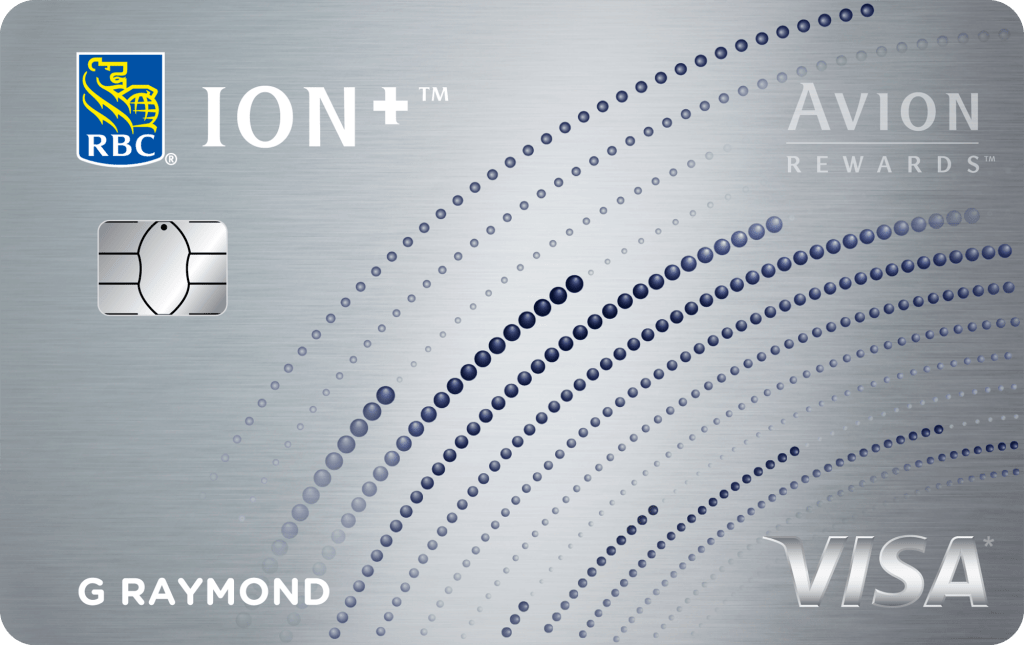 Get 12,000 Avion points on approval with the RBC ION+ Visa. Apply by April 3, 2023.^
Earn 3X Avion points1 for every $1 spent on:
Grocery, Dining & Food Delivery – Satisfy your taste buds by earning points on groceries, dining out, and food delivery.i

Rides, Gas & EV Charging – Enjoy earning points on gas, rideshare, daily public transit, and electric vehicle charging.ii

Streaming, Digital Gaming & Subscriptions – Stay entertained while earning points on streaming, gaming, eligible digital subscriptions, eligible digital downloads, and in-game purchases.iii
Rates & Fees
Annual Fee: $48
Additional Card: $0
Purchase Rate: 19.99%
Cash Advance Rate: 22.99%*
Cash Advance: $5.00

Balance Transfer Promotional Rate Fee: Up to 3% of transaction amount

Dishonoured Payment Fee: $45.00

Overlimit Fee: $29.00 (No Overlimit Fee for residents of Quebec)

Installment Plan Fee: If applicable, either a (i) one-time fee of up to 3% of total purchase amount, or (ii) monthly fee of up to 1.15% of total purchase amount (no fee in Quebec)

Additional Copies: $5 Monthly Statement, $1.50 for Statement updates at the ATM, $2 for Transaction Receipts
Features and Benefits
Earn Energized Rewards on Everyday Purchases
Earn 1 Avion point for every $1 spent on all other qualifying purchases.1
Payback With Points
Use your Avion Rewards points to pay bills, your credit card balance or even send money to friends with Interac e-transfer. Minimum redemption is only $102 so you can use your points where you need them most.
Shop the Avion Rewards Catalogue
Redeem your points for gift cards, merchandise, the latest Apple‡ products, over 50,000 tech products at Best Buy‡, and more through avionrewards.com.
Get More Cardholder Benefits With Our Partners
Save 3¢/L on fuel and earn 20% more points when you pay with a linked RBC card.3
Earn more Be Well points at Rexall
Earn 50 Be Well points for every $1 spent on eligible purchases at Rexall when you pay with your linked card and scan your Be Well card.4
Insurance Coverage
Mobile Device Insurance7 Included
Get 2 years of coverage up to $1,000 in the event your mobile device such as your cell phone is lost, stolen, accidentally damaged or experiences mechanical failure when you purchase your mobile device with this credit card.
Purchase Security and Extended Warranty Insurance7
Automatically protects eligible card purchases against loss, theft or damage within 90 days of purchase, and doubles the manufacturer's original Canadian warranty by up to one additional year, to a maximum of five years.

For full insurance details, view the certificate of insurance.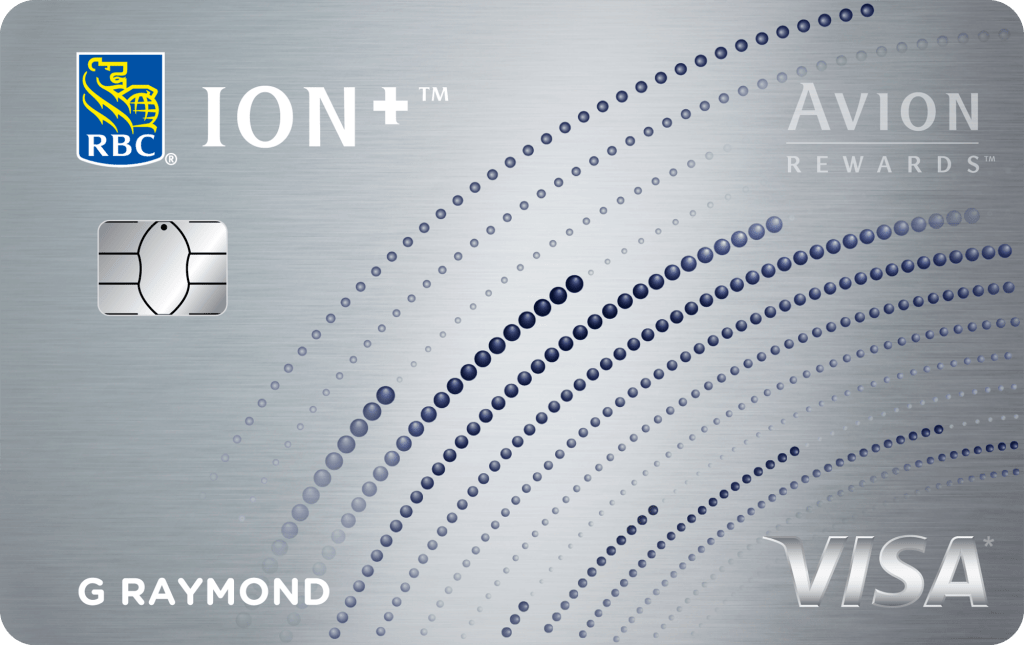 Start Your Application
Apply for the RBC ION+ Visa credit card in 5 simple steps and get a result in under 60 seconds