Securely Manage Your Digital Identity
When it comes to your personal information, trust goes a long way. Organizations that you trust – like your bank or credit bureau – have personal information about you through your existing relationships. And you're all good with that.
With the Interac verification service, you can authorize other companies to receive some of this information (like your address or date of birth) from these trusted connections – it's like asking your bank to tell an insurance company who you are.
When you verify your identity through the RBC Mobile app or RBC Online Banking, we'll vouch for your details when you're dealing with other organizations, saving you the effort of having to do it yourself.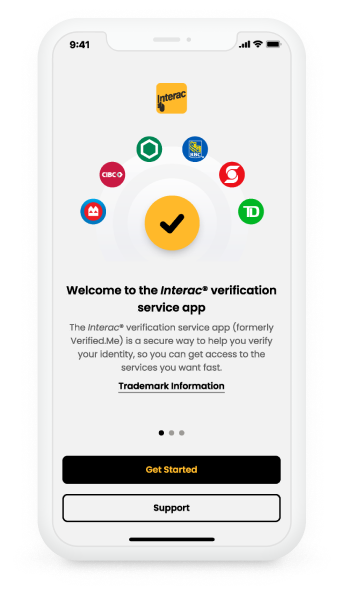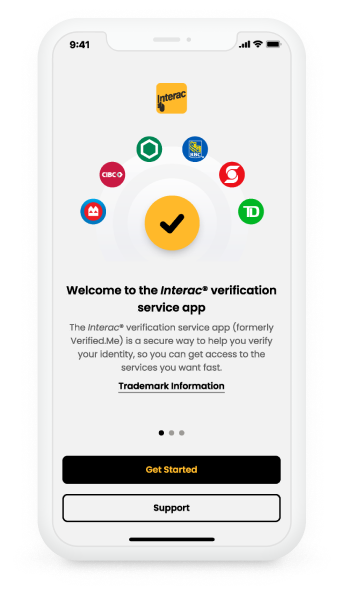 Get Things Done Faster
With the Interac verification service, you don't have to show your ID or answer a bunch of security questions to confirm your personal details. Now you can verify your identity from anywhere.
Private & Secure
The Interac verification service uses strong security protocols to prevent personal information from getting into the wrong hands. Plus, it has no access to the login information you use with your bank.
You're in Control
You choose which organizations you're willing to share your info with. And anytime you verify your identity, you'll see exactly what is being asked for before you consent to a transaction. This gives you time to consider how your information is being used.
Getting Started is Easy!
You can start using the Interac verification service in 4 simple steps:
1.
Download the Interac verification service app from the App Store or Google Play
2.
In the Interac verification service app, choose RBC from the list of financial institutions – then sign into RBC Online Banking or the RBC Mobile app to create your Interac verification service account profile
3.
Add connections from within the app. A connection might be a credit bureau (who holds your credit score), or the Ministry of Transportation (who has your drivers license number).
Once you have set up your profile and connections in the Interac verification service app, you can start using Interac verification service to verify your identity at participating organizations to transact online – easily and securely.
Download the app now
FAQs
Your trusted Connections (i.e. financial institutions, credit bureaus) have personal information about you through your existing services with them. It's like you asking your bank to provide an insurance company with a subset of information they on file about you. Since it's your personal information, you'll also be able to review the displayed information before providing consent. To learn more, please review the Terms and Conditions on the Interac verification service website.
Your personal information is only shared under your explicit consent and can be reviewed at any time before consenting to share. The personal Information that is being shared is limited to personal identity details and contact details that you consent to share. Your account number and account type are only shared under your consent for specific services and products you may be opening. Your personal information shared does not contain your financial transactions, balances, etc.
Only your RBC has access to your RBC online and mobile banking credentials. This information is not accessible by the Interac verification service or any person you choose to share your personal information with. Through the service, you can authorize the sharing of personal information from RBC to another network participant.