Don't think you have enough money to get started? Investing is sometimes more important than how much you invest. The sooner you begin to invest, the greater the opportunity to realize wealth.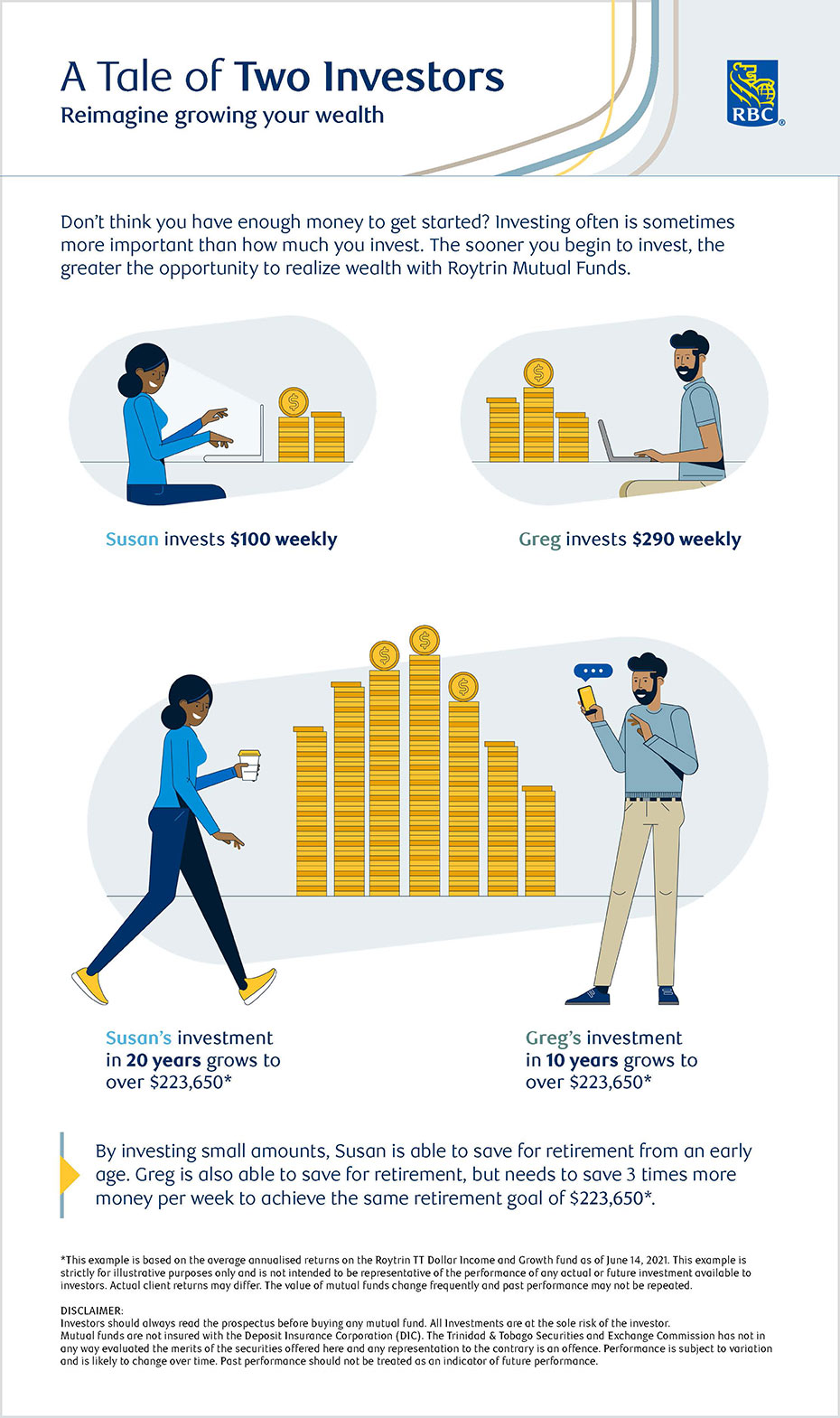 Ready to invest?
Roytrin Mutual Funds are open-ended funds specially designed by RBC Royal Bank, to offer the opportunity to invest in professionally managed portfolios.
Access to specialists:

An RBC Investment Specialist will take the time to understand your goals and provide you with information on our range of investments.◊

Invest regularly:

Just $100 a week can grow to over $223,650 in 20 years.*

Set it and forget it:

Automatic contributions via our Digital Banking platforms make it easier to save regularly.

No charges:

Unlike many other mutual funds, there are no charges when you buy Roytrin units.
An RBC Investment Specialist is ready to work with you to show you how RBC Roytrin Mutual Funds can help you reach your goals.◊
Click here (opens new window) to learn about investing during the Covid-19 pandemic.
* Required Information
Please provide us with a few details to help us get started.
Please provide an email address.
Please provide a valid phone number.
Please provide a valid year.
Please provide a valid investment amount.
Thank you for reaching out to us
An RBC Investment Specialist will contact you shortly.
Attention
Sorry, we are currently experiencing some technical issues. Please try again later.