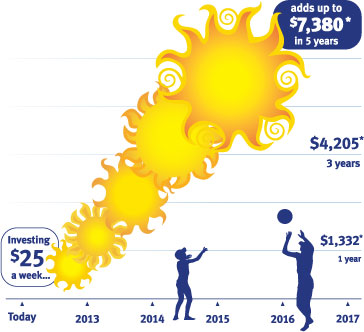 Chart is for illustrative purposes only.
Whether you want to save for a family vacation, your children's education or a comfortable retirement, by investing a little each week, you could make your goals a reality.

Start small. Even a small amount invested regularly (weekly, monthly, etc.), can grow into a large sum over time. Start with just $25 or another amount that fits your budget.


Get the right advice. An RBC advisor can show you how a Tax-Free Savings Account (TFSA), Registered Retirement Savings Plan (RRSP) and other plans could help you reach your goals.