Features
View account balances and transaction history
Make payments to your credit card*
Move money between your accounts
Send money to other local RBC clients
Send money internationally with wire transfers
Pay bills*
Approve payments and transfers*
Manage your personal bill payee list*
Find RBC branches and ATMs
And more
* Certain markets
Watch and learn how to bank online or using the RBC mobile app.
Anywhere, anytime, any device.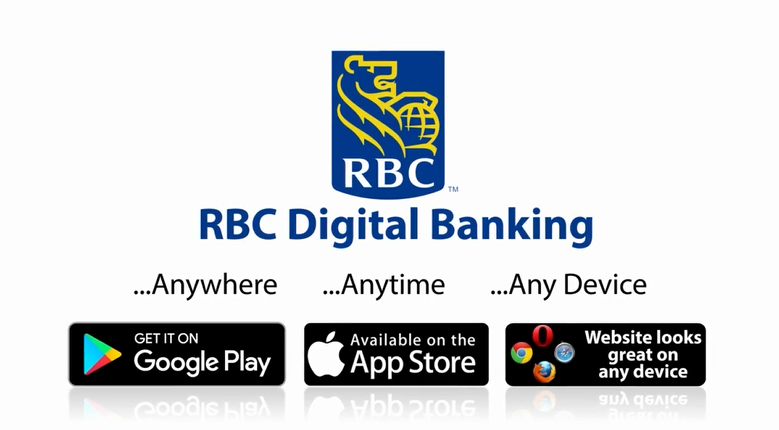 RBC Digital Banking - Anywhere, Anytime, Any Device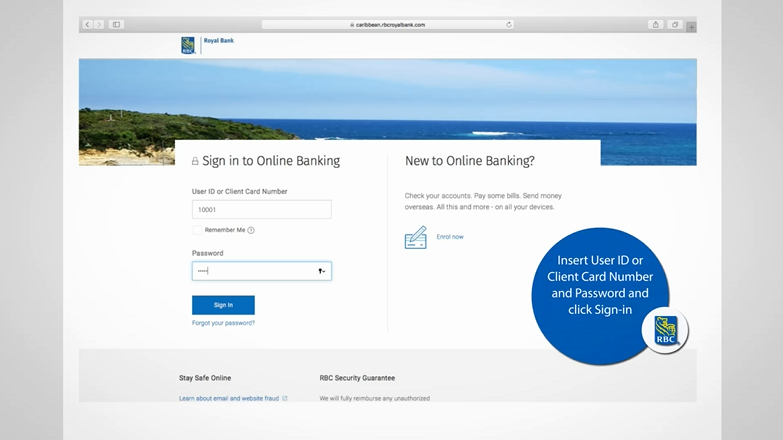 Online Banking - Overview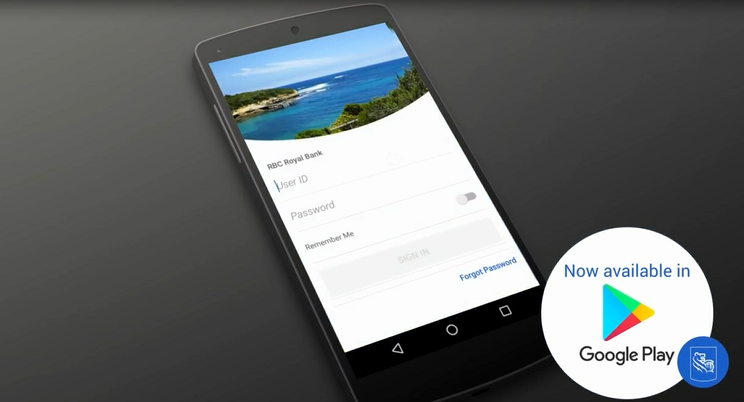 Android - Overview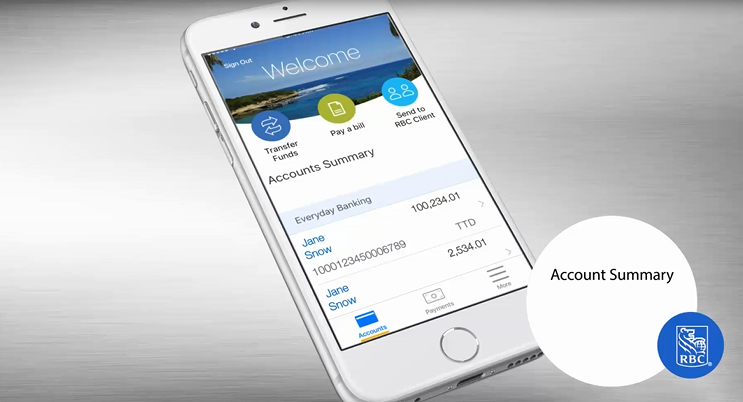 IOS - Overview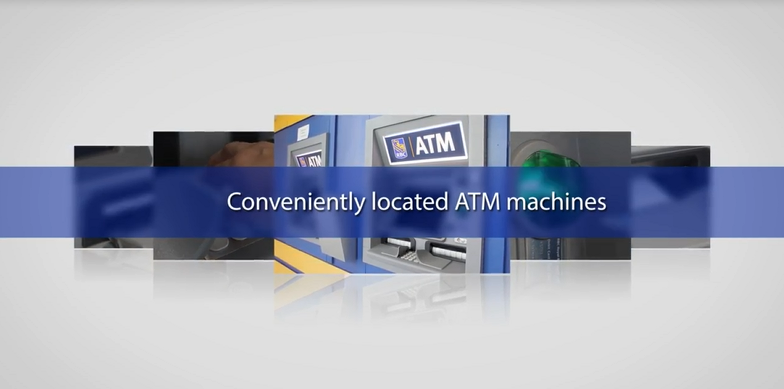 ATM - Overview
Frequently Asked Questions
How do I get started with Digital Banking?
ENROL (new Online Banking clients only)
Personal Banking clients in Bahamas, Cayman Islands, Turks & Caicos Islands, and Barbados can call the Advice Centre 24/7 for real-time enrolment over the phone.
Personal Banking clients in Trinidad & Tobago, Aruba, Curacao, Bonaire, St. Maarten and Saba can apply via the Enrolment Form.
Business Banking clients and Private Banking clients should contact their relationship manager to get enrolled for RBC Digital Banking.
DOWNLOAD/BROWSE
For Clients with iPhone, iPad or Android devices, download the "RBC Caribbean" Mobile Banking App on the Apple App Store or Google Play Store1.
For Clients with other smartphones, laptops and desktop computers, simply visit our Online Banking website, available as a Web App (no download necessary).
LOG IN
Use your existing Online Log in credentials to sign in and get secure access to your accounts from anywhere, anytime, and on any device.
1 Standard data rates may apply.
What devices can I use to access RBC's Digital Banking Services?
To use the RBC Caribbean app Android, you'll need a smartphone or tablet running Android 5.0 (Lollipop) or higher.
To use the RBC Caribbean app iOS (iPhone), you'll need a device running iOS 9.0 or higher.
The following browsers are supported for the online and mobile banking website:
Chrome 75 or higher
Chrome for Android 76
Safari 11.1 or higher
IE 11 or higher
Firefox 68 or higher
Microsoft Edge 97 and higher
How much does Digital Banking cost?
Digital Banking is free to use2 for all personal banking clients. Fees for business and corporate clients can be found here.
2 Normal fees may apply for transactions and services such as sending wire transfers.
Robust Security

Robust Security
Online and Mobile Banking uses state-of-the-art encryption and never stores your personal or financial information on your device. Additionally, you're protected by the RBC Security Guarantee for Online and Mobile Banking. So whether you're moving money between your own accounts or sending money to a friend, you can rest easy knowing that both your money and financial information are protected.