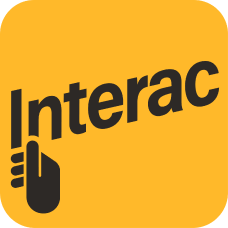 INTRODUCING
Interac e-Transfer® for Business
Discover a new, convenient, fast and secure way to send and receive money, from one bank account to another—directly and instantly.
Interac e-Transfer for Business provides a fast, efficient and ubiquitous payment solution for Canadian businesses to send and receive funds. Built on the widespread adoption of Interac e-Transfer and enhanced in ways that optimize it for business use, funds are transferred using established and secure banking procedures.
Rich Data, Improved Efficiency
Streamline your payment and reconciliation process with robust information1 attached to every transaction
Eliminate manual cheque processes and include additional information with your payment, giving you more control and visibility with improved remittance data
More effectively manage liquidity and understand your cash position by providing payors/payees access to critical payment information, simplifying reconciliation
Improve your ability to track and support easier reconciliation of invoices for payees
Faster Payments, Improved Payment Transparency
Discover a simplified approach to payments
Allows your payees to make better use of working capital with immediate access to funds
Know when payees receive their payments with confirmation of deposit within seconds and enhanced reporting
Spend less time on administration with reduced reliance on cheques
Enhanced Payment Features and Security
Experience greater control and flexibility with the option to send payments using payee Canadian bank account numbers, in addition to payee email addresses and mobile numbers
Gain added security as payments are deposited directly into payee accounts
Enjoy an increased payment limit of $25,000 per transaction
Discover real-time payment confirmation through email notifications and online reporting
Discover the Flexibility of Interac e-Transfer for Business
Send Payments in the Way That Works Best For You
Single Payments
Send single payments online, with improved payment screens, status reporting tools, all by leveraging an e-mail address and mobile number to receive Interac e-Transfer notifications
Speed Up Your Payments Process
Using our new payment screens, paying businesses and consumers is now easier than ever. Users can input payment details, submit for approval and track payment statuses up to when the payee receives their funds.
Experience More Options, More Control
Set up payee identification information once to avoid keying errors when creating recurring payments. With easy to set up user entitlements, you'll find enhanced visibility and security.
Pay wages

for employees or contractors through new streamlined payment screens

Pay bills

and have enhanced information travel with payments to support payee reconciliation

Pay Vendors or Suppliers

instantly with real-time confirmation and track payments using online tools
To find out if this is the right solution for your business, contact your Relationship Manager Today.
Bulk Payables
Send higher payment volumes with all the new features of Interac e-Transfer for Business to multiple payees using one file
Digitize Your Payments
Consolidate payments by including multiple Interac e-Transfer instructions and accompanying payment details with up to 10,000 transactions in a single upload
Streamline Your Workflow
Leverage the global ISO 20022 standard file format to send RBC payment instructions, allowing you to integrate with compatible ERP systems and accounting software
Automate Recurring Payments

to employees, vendors and suppliers by generating files out of your accounting software and avoid re-keying errors

Send Faster Payments

to payee accounts, giving you more control over cash flow

Improve Payment Tracking

by using intraday reporting that provides updates on the status of payments every 3 hours
To find out if this is the right solution for your business, contact your Relationship Manager Today.
Resources