Connect Online to Our Team of Advisors
We know that the connections between people are what make the difference. Many of our Newcomer Advisors are newcomers themselves.
Connect with a Newcomer Advisor today and get help with:
Your banking needs
Engaging your new community
Introductions to partners that can help you get settled, and more.
Meet Some of Our Team
RBC Newcomer Advisors are specially selected based on their experience, language skills and ability to support you.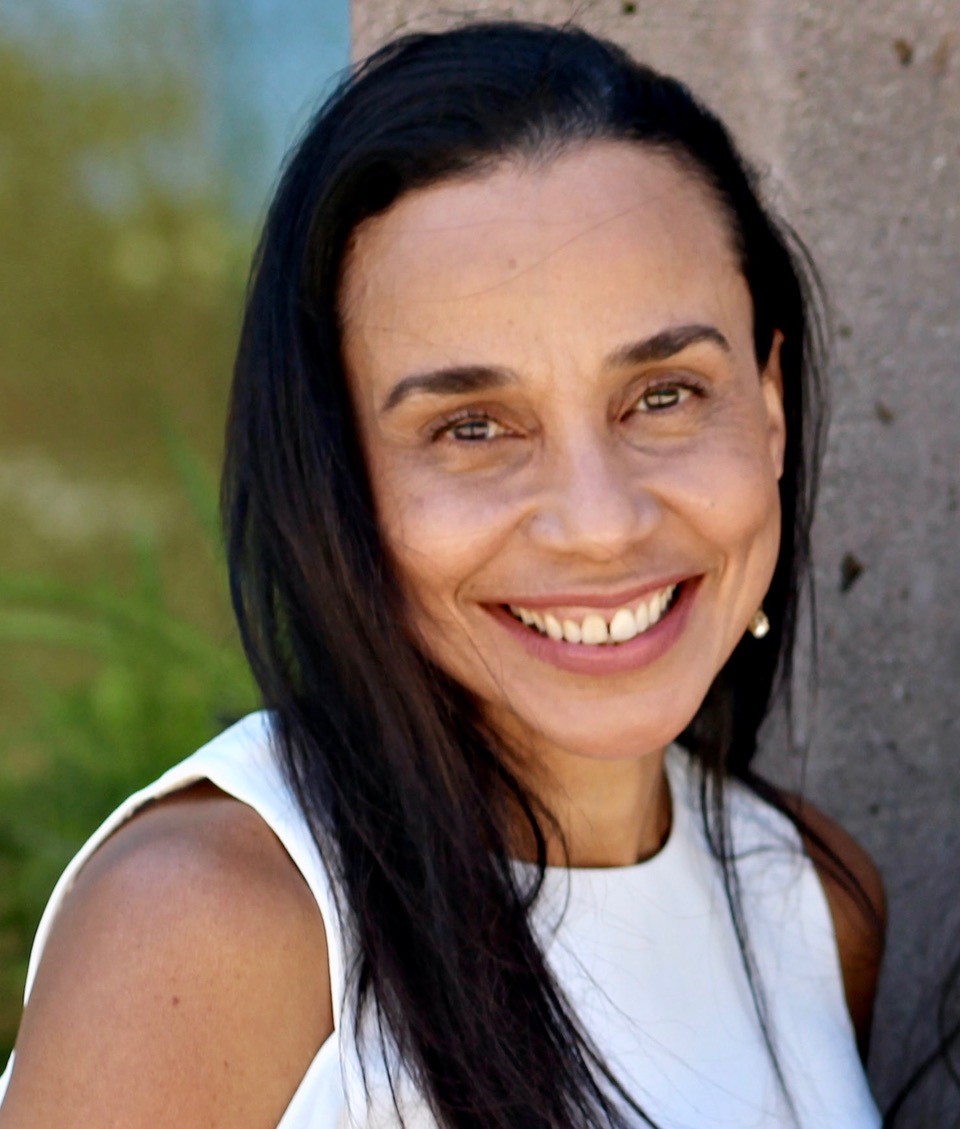 How can we help you today?
Advice & Workshops
We offer engaging seminars and workshops on everything from budgeting to career advice. Many events are virtual and can be enjoyed from the comfort of your own home.
Sign up Today
Talk to an Advisor
We understand the stress points that come with being a newcomer. With care and compassion we offer specialized one-to-one advice and support to help you find your way in your new community.
Email us and let us know how we can help you today!
Where you are from and your preferred language
Your interests: opening a bank account, finding a job, help with Canadian credit, housing etc.
Please remember not to send us any personal information
An Advisor will email you back within 2 business days.
Select a Province to Contact an Advisor
Anya Hilger
Why do you love your job?
"I love my job because it makes me feel inspired, connected to a higher purpose, and committed to a cause. Newcomers arrive to Canada hoping to create a better life, and helping them achieve that goal is extremely fulfilling. Having been a newcomer myself, I know how much it means to have someone to go to for guidance and support. Helping newcomers is my way of sending the elevator back down to those who are beginning the challenging but wonderful journey of creating a life in Canada. The work we do at RBC not only promotes financial literacy, it helps advance the sentiment of belonging that makes communities flourish and prosper."
One of your many success stories:
"I am most proud of the workshops that I host for YWCA Vancouver through the Elevate Skills Program and the Aspire Program. The Elevate Skills Program helps immigrant women navigate the Canadian labour market and secure meaningful careers. The Aspire Program assists newcomer refugee women in gaining valuable work experience with organizations in Metro Vancouver. In both programs, I host workshops on job search, personal branding, understanding credit, banking in Canada, and how to use LinkedIn to build your network. Through these workshops, women gain valuable information that they can immediately apply to help them achieve their goals and objectives. Seeing their smiles and how much they appreciate what they learn brings meaning to my work."
Alexandria Onyedika
Why do you love your job?
"I have great passion helping newcomers because I was once one myself. The settlement journey becomes easier when there is someone guiding you. I experienced it personally, so I help newcomers from the wealth of my experiences. Sharing my newcomer story has inspired a lot of newcomers, therefore I am so pleased being in this role that gives me great opportunity to serve our newcomers."
One of your many success stories:
"My team and I met with a newcomer who had difficulty understanding his utility bills due to language barriers. He approached us with 2 utility bills explaining in his limited English that he received 2 utility bills from 2 different providers and needed to know why. He had paid both providers the previous month when he first received the 2 bills because he was scared of getting into trouble with late payments. We enquired more to know which provider he was currently using and he confirmed. Apparently, the newcomer stopped using the first provider and never called them to cancel his subscription due to lack of information. Therefore, we contacted the said old provider to explain the situation to them as the newcomer was not aware that he needed to cancel the subscription. The provider was gracious enough to give the newcomer a huge discount on that bill and cancelled the subscription. This newcomer was extremely grateful that the mystery was solved."
Wanzi Silva
Why do you love your job?
"I moved to Canada 3 years ago from Sri Lanka and I had the wonderful opportunity of receiving Banking and Beyond Banking Services from RBC which helped me with my employment and settlement journey in Canada. In fact I was one of the first to be hired into this team.
Having gone through the struggles of a newcomer myself, I understand the importance of getting to know the right resources available at an early stage. I love what I do, because it's my passion to pay it forward to fellow newcomers to overcome barriers and set them up for success!"
One of your many success stories:
"Given the pandemic situation, people who got hired recently were the first to be laid off in most organizations. One of our newcomer clients who went through a similar situation reached out to share the sad story. He had landed to Canada few months ago and was in a crisis after losing his job. In discussion he mentioned that he always wanted to be a Banker but thought it's never a possibility as he didn't have relevant banking experience.
The client didn't know that he could leverage his transferable skills to apply for a job of his choice in Canada. We helped him discover his own true potential and shared success stories of newcomers who transitioned into different roles. We connected him to our Community partners to get support in preparing a customized resume and help with preparing for interviews. Today he is a successful Banker and a proud RBCer."
Nazanin Akhavan-Khaleghi
Why do you love your job?
"I joined the team summer of 2020. As soon as I started, I realized I had found my dream job because there is a great joy in being supportive and helping those in need. Helping newcomers makes me feel rewarded, fulfilled and empowered.
This team is driven by creating value for our clients and our communities in a changing world and I'm so fortunate to be a part of it. We're working closely with Access Employment and other external and internal partners and this allows us to help newcomers navigate every step of their journey and make a positive difference in our community."
One of your many success stories:
"Our mission is to help our clients with their banking and non-banking needs. Some of the clients that we are helping are professionals that are specialized in a specific field. These clients are typically looking to apply for jobs in their own fields and we are looking for the opportunities to help them.
I recently had the pleasure to virtually meet one of our clients who reached out to me through LinkedIn. She was a dentist and planning to requalify her degree in Canada. She didn't have any connections in Canada for mentoring her. So, I connected her to one of my existing clients who had experienced the same challenge and currently has an established dental clinic. This introduction not only led her to receive advice and guidance on the path of requalifying her degree, but also gave her the volunteering job opportunity. She was also looking to buy a property and needed some guidance on how to apply for a mortgage, so I connected her to the right partners that worked with healthcare professionals to provide her with advice. This was a rewarding experience which encouraged me help newcomers to find their path of life in Canada."