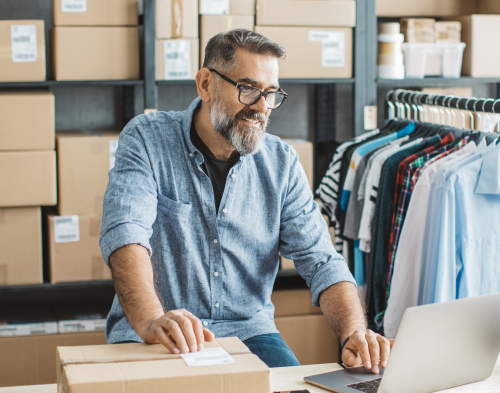 An RBC business credit card is good for business owners who:
Need less than 10 credit cards for their business
Are looking for simple, secure and convenient payment options
Want to improve cash flow with extended days payable
Explore our Business Credit Cards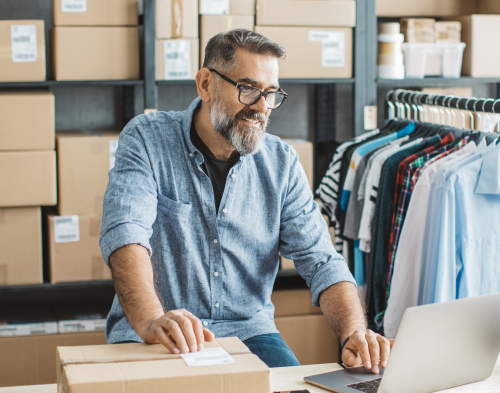 The Benefits of an RBC Business Credit Card
Enjoy a variety of business specific benefits to help bring your business to the next level.
Better Cash Flow Management
From everyday purchases to paying suppliers, enjoy better cash flow management with an RBC business credit card.
Interest-free Grace Period of up to 21 days
Enjoy interest-free grace periods on new purchases with an RBC business credit card, allowing you to manage cash flow and build better relationships with suppliers.
Easily Track Expenses and Payments
Separate business expenses from personal ones, see where your money is going, and understand how to make it work better for your business with advanced tracking and cash management.
Enjoy Rewards and Benefits
Earn Avion points or cash back credits1 on all your business spending that you can use for personal rewards or reinvest it back into the business.
FAQs
No, your business credit score is built off the financial history of the business itself, not your personal spending habits. While your original application will require a personal credit check at the start, your business-related expenses, payments, and usage habits will help in building your business credit score for future financing needs.
A business credit card dedicated to your business needs is a great idea. Depending on the credit card selected, you can enjoy numerous benefits such as:
Track business expenses and simplify tax filing
Maximize cash flow with an interest-free grace period on new purchases (17 - 21 days depending on the type of credit card)
Build better relationships with suppliers by paying on time
Build your business credit score for future credit needs
Earn rewards with built-in programs such as Avion Rewards or cash back with eligible cards
Redeem Avion points for personal use or reinvest them back into the business.
It depends on the type of RBC credit card you apply for, and whether you're already an RBC client. As a small business owner, you'll need some identification and a notice of assessment for the last 2 years. To find the right credit card for your business needs, explore our Business credit cards or use our
Digital Business Tool
to get a recommendation for your business. You can also discover great resources on setting up the appropriate business structure for your goals under our
Business Advice page
.
Locking your card will help protect from unauthorized charges, but if your card is lost or stolen, report it and we'll cancel the card immediately and send you a one. You'll receive your new RBC credit card within 7 – 10 business days.
Lock your card with the RBC Mobile app or RBC Online Banking
Report your lost or stolen card through:

Call our 24-hour toll-free number 1-800-361-0152 or Outside North America: 514-392-9167 (collect) immediately if your RBC Royal Bank credit card is lost or stolen
Once you have informed us of the loss, we'll be able to block the card from future use and issue a new card to you.