The Benefits of RBC Commercial Credit Cards
Manage, simplify, and digitize your business with the power of RBC NextLogic® - and earn powerful benefits along the way.
Take Control of Your Spending and Payments
With a 21-day interest-free grace period on new purchases, you'll have up to 51 days1 to pay invoices or suppliers. This keeps money in your bank account longer, helping you optimize your cash flow.
Simplify Your Business with Better Reporting, Integration and Insights
RBC NextLogic® lets you automatically integrate transaction-level data into expenses management systems such as Concur, Certify, Expensify and more. With real-time insights from enhanced reporting and analytics, you can manage your business better.
Get Rewarded for Purchases You're Already Making
Earn Avion points OR cash back credits with every eligible purchase. If your credit card earns Avion points, your employees can keep points they earn, or you can roll them all up to the business.
Experience a Credit Card Program Designed for Your Business
Don't have YouTube access? Watch the non-YouTube version
Experience a Credit Card Program Designed for Your Business
With our easy-to-use, 24/7 self-serve online card management tool, you can:
Order, manage and cancel credit cards and limits for employees in real-time
View transactions, create and pull reports, monitor day-to-day spending, and more
Create single or multi-use virtual credit cards as a secure way to pay suppliers or enable employees who don't have a company credit card. Learn more about Virtual Credit Cards
Discover our Commercial Credit Cards
Offset expenses and gain business value with card benefits such as travel insurance, cross-border purchasing and flexibility in earning Avion points or cash back credits.
Commercial Avion Visa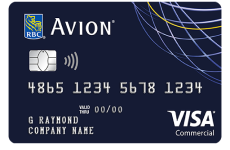 Commercial Cash Back Visa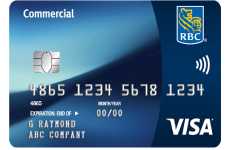 Offset business expenses, pay down your balance or reinvest in the business through cash back credits
Earn 0.5% Cash Back on eligible purchases, with no limit to the amount you can earn5
Commercial U.S. Dollar Visa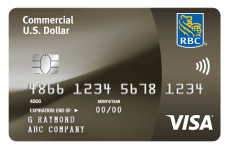 Simplify your U.S. expenses and avoid the costs of foreign exchange fluctuations
Great for employees who travel to the U.S. or companies that purchase goods or services from U.S. suppliers
$60 USD
Annual Fee
per Card
Commercial Visa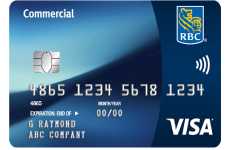 An everyday card that makes expense management easy
A convenient way to make purchases, track expenses and manage business spending
Low annual fee