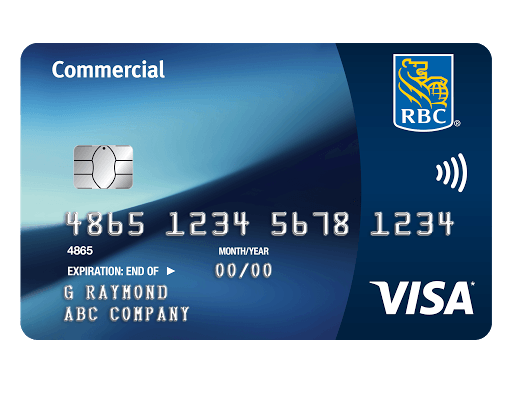 An Everyday Card That Makes Expense Management Easy
A simple way for your employees to make purchases, while allowing you to track and manage expenses – all for a low annual fee.
Find a Specialist
1-800-769-2520
This Card Is Good for Organizations That:
Need an everday low annual fee expense card program for multiple employees

Want access to powerful card management and reporting tools

Want to improve cash flow by extending the company's days payable up to 51 days
Key Features
Low Annual Fee
Get all the convenience and security of a commercial credit card program, for a low annual fee of $30 per credit card.
Take Control of Your Company's Expenses
RBC NextLogic is a self-serve, easy-to-use online tool that lets you manage spend controls and credit limits on your expense cards in real-time, share credit limits between cards, view balances, customize reports, search transactions and retrieve monthly card statements.
Insurance & Protection
Protects eligible business purchases charged to a Commercial Visa card against theft, loss or damage for 90 days from the date of purchase.
Doubles the manufacturer's original Canadian warranty by up to one additional year. This valuable coverage protects all eligible business items that are purchased on the card.
Protects your business against unauthorized charges by employees up to $100,000.
Eliminates company liability for fraudulent card transactions.
Additional Benefits
You can lock your RBC credit card temporarily at any time. Use Credit Card Lock if you've misplaced your card, simply log in to the RBC Mobile app and choose the card you want to lock. Learn More.
Speed, Convenience and Security
Use Visa payWave when paying for small purchases. Just tap your card and you're on your way.
Both the business name and cardholder name appear on the card, allowing your employees to present themselves as business professionals.
You May Also Be Interested In:
Operating Line of Credit
Access the credit you need, when you need it, to run your business smoothly with a line of credit.
Premium Online Banking
Manage multiple entities and delegate banking to others through RBC Express® online banking.