Services Beyond Banking
Get more than banking. It doesn't matter if you are a new business owner or a seasoned veteran, as an RBC business client, you have access to special offers and support from a wide range of business services that can help you operate your business.
Business Registration
Register or incorporate your business easily with Ownr.


RBC Client Offer:
Register or incorporate your business with Ownr in Ontario, Alberta, or BC, and open a business bank account at any RBC Royal Bank branch to get money back.
Best for
New businesses looking for an easy way to register or incorporate.
Businesses looking to save on startup costs.
Businesses that want to open up a business deposit account.
Digital Transformation
Is your business looking to cut costs, boost productivity and increase value to customers? It may be time for your digital transformation.

The RBC Go Digital program is designed to help you adapt to changes in the digital world, access new technologies and differentiate yourself in a disruptive market.
Best for
Businesses eligible for the Go Digital program, which includes those in the wholesale, logistics, retail and manufacturing industries
Organizations ready to see how prepared they are for digital transformation
Companies looking to unlock value to reinvest in new growth opportunities
Business Services
Payment Processing
Grow your business with Moneris Online and with a special limited time offer to get 6 months ($239.70 value) fees waived3.

With a complete end-to-end online store solution, you'll get the tools you need to introduce new revenue, reach more customers, and expand your footprint:
Build: Create your website with no coding or design experience needed. Plus, enjoy 4 FREE hours of professional website creation support13.
Sell: Seamlessly integrate Moneris Checkout with your website to process debit or credit card payments.
Deliver: Easily ship your products to your clients with built-in UPS® integration and preferred shipping rates.4
Connect: Use Google™ Ads to get in front of clients and Visa® cardholders can save5!
Use the promo code RBCBOOK to receive this offer.
Best for
Businesses that want to accept debit and credit card payments from customers on their website.
Businesses of all sizes that want to boost sales by making it more convenient for customers to pay through digital payment solutions.
Give your customers more ways to pay by accepting credit and debit card payments with Moneris‡

As an RBC business client, you have access to an exclusive limited time offer on the latest device technology from Moneris.
Get 3 months of device rental fees waived1 on the newest Moneris technology – including Moneris Go, a flat screen device that's easy to disinfect.
Moneris will meet – or beat – your current processing rate.2
Sign up for our gift card offerings and Moneris will waive the setup fees. Plus, get 50% off enhanced reporting.2
Offer is available until February 28th, 2022.
Best for
Businesses that want to boost sales by making it more convenient for customers to pay.
Businesses looking for payment solutions to grow with them, providing scalable options and improved cash flow.
Those looking for in-store point-of-sale or wireless terminals for curbside pick-up
Human Resources & Payroll
Business Resources
Get access to various creative and marketing company experts based on your project needs and budget.

Meet the industry experts on helloDarwin's network of 5,000+ vetted web and marketing professionals to accelerate your business growth.

RBC Client Offer:
RBC Business clients receive an exclusive discount of 50% off for Premium-level support17.
Best for
Businesses of every size looking to increase their online presence.
Clients who want to grow their business by increasing their exposure through digital and marketing projects such as video design, website or app development, developing marketing strategies, etc.
Clients looking for a project manager to help assess project needs and provide unbiased guidance throughout the process.
Services are available to all industries and sectors.
GrantMatch is an industry leader in securing government funding for a wide variety of organizations.


RBC Client Offer:
RBC business clients can access preferred pricing from GrantMatch11
Learn more or contact your Account Manager
Best for
Businesses interested in receiving a complimentary curated list of available government incentives based on their unique company profile
Businesses looking for assistance in grant writing services and application completion
Businesses looking to uncover funding for future projects
Businesses wanting to work with funding experts to develop long-term funding strategies
Access business resources, financing and mentoring to help build and grow your business.


RBC Client Offer:
Futurpreneur Canada supports young entrepreneurs with an expert business mentor for up to two years and resources to help you plan, launch, manage and grow your business.
Best for
Aspiring business owners aged 18-39.
Businesses in the ideation stage or less than 12 months in full-time operation.
Individuals looking to acquire an existing business or franchise a business.
Entrepreneurs looking for mentorship programs and support.
Fuel Savings
Link your eligible RBC Business client card and credit cards8 to your Petro-Canada± card.

Instantly save 3¢/L on fuel8 when you fuel up at Petro-Canada.
Best for
Businesses purchasing gas on a regular basis.
RBC clients with an RBC debit and/or credit card.
Businesses looking to save on everyday operating costs.
RBC Offers
Save money and earn bonus points faster with customized offers that can help you run your business.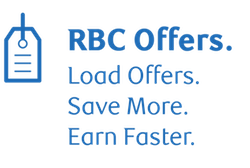 Best for
New businesses looking for ways to make their money go further as they get started.
Business owners looking for savings and other incentives that can reduce their day-to-day business expenses.
Business owners looking for programs that reward them for spending with the suppliers they already use.
Let us find a tailored solution just for you
and your business.
Answer a few short questions using Your Digital Business Advisor tool, and we'll recommend the right products and services, tailored to meet your business needs.
Get Started
Your Needs
+
Your Details
=
Your Solution
Learn more about these services
How many employees do you have?
Call our 24/7 Business Helpline
1-800-769-2520
Locate a Branch Near You
Find a Branch