Services Beyond Banking
Get more than banking. It doesn't matter if you are a new business owner or a seasoned veteran, as an RBC business client, you have access to special offers and support from a wide range of business services that can help you operate your business.
Business Registration
Register or incorporate your business easily with Ownr.


RBC Client Offer:
Register or incorporate your business with Ownr in Ontario, Alberta, & BC, and open a business bank account at any RBC Royal Bank branch to get money back.
Full cost of sole proprietorship business registration and fees refunded. Offer Details
$319 refund for incorporations. Offer Details
Best for
New businesses looking for an easy way to register or incorporate.
Businesses looking to save on startup costs.
Businesses that want to open up a business deposit account.
Businesses looking to create their brand through our logo generator.
Invoicing & Accounting
Send invoices, track expenses, balance your books and get paid faster with free invoicing and accounting1.

Best for
New businesses looking for a simple online invoicing and accounting solution.
Start-ups and growing businesses needing a complete accounting service that helps manage expenses, invoices and payments.
Business owners who want to manage their finances online.
Business Services
Access a wide range of devices to stay connected with your customers, staff and suppliers, anytime, anywhere.


RBC Client Offer:
See the latest offer by visiting RBC Offers within Online Banking2
Best for
Start-ups or on-the road businesses looking for clear and simple phone plans.
Growing businesses looking to improve their communication processes with multiple phone lines and take advantage of monthly volume discounts.
Established businesses looking to improve productivity with business phones for employees.
Payment Processing
Give your customers more ways to pay by accepting credit and debit card payments with Moneris‡, and enjoy an exclusive offer from now until August 31, 2020.

Get 3 months of device rental waived plus, a 90-day satisfaction guarantee4.
Moneris will meet – or beat – your current payment processor rate pricing4!
Use code RBCWAIVE to receive the offer.
Best for
Businesses of all sizes that want to accept debit and credit card payments from customers in person and on their website.
Businesses of all sizes looking for payment solutions to grow with them, providing scalable options and improved cash flow.
Human Resources & Payroll
Simplify and streamline your payroll and human resources processes.


RBC Client Offer:
Get 2 months of free payroll processing (including ADP± and ADP HR AssistSM bundles) and your set-up fee waived5!
Best for
Growing businesses that want help managing their payroll and human resources.
Companies that remit taxes on behalf of their employees.
Give your staff a digital alternative to traditional health benefits programs.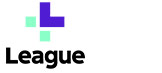 Your employees have more flexibility to use their health and wellness spending account on services and providers that suit their individual needs.
As a healthcare service provider, grow your customer base by gaining access to employees who have League‡ health and wellness accounts and searching for healthcare professionals.
Best for
Businesses with over 250 employees looking for health benefits programs for their staff.
Companies that want to increase employee loyalty.
Healthcare services looking to grow their customer base.
Wello is healthcare anytime, anywhere by phone, video and secure messaging 24/7.


RBC Client Offer:
See the latest offer by visiting RBC Offers within Online Banking8 or the RBC Rewards app.
Learn more
Best for
Businesses of all sizes that want to help employees get well when they're sick and keep them well every day.
Businesses that want to attract and retain employees with an innovative health benefit.
Businesses who want to give employees convenient access to incredible healthcare and lower health care costs at the same time.
Business Resources
Access business resources, financing and mentoring to help build and grow your business.


RBC Client Offer:
Futurpreneur Canada supports young entrepreneurs with an expert business mentor for up to two years and resources to help you plan, launch, manage and grow your business.
Best for
Aspiring business owners aged 18-39.
Businesses in the ideation stage or less than 12 months in full-time operation.
Individuals looking to acquire an existing business or franchise a business.
Entrepreneurs looking for mentorship programs and support.
Fuel Savings
Link your eligible RBC Business client card and credit cards6 to your Petro-Canada± card.

Instantly save 3¢/L on fuel7 when you fuel up at Petro-Canada.
Best for
Businesses purchasing gas on a regular basis.
RBC clients with an RBC debit and/or credit card.
Businesses looking to save on everyday operating costs.
RBC Offers
Save money and earn bonus points faster with customized offers that can help you run your business.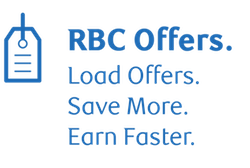 Best for
New businesses looking for ways to make their money go further as they get started.
Business owners looking for savings and other incentives that can reduce their day-to-day business expenses.
Business owners looking for programs that reward them for spending with the suppliers they already use.
Let us find a tailored solution just for you
and your business.
Answer a few short questions using Your Digital Business Advisor tool, and we'll recommend the right products and services, tailored to meet your business needs.
Get Started
Your Needs
+
Your Details
=
Your Solution
Learn more about these services
How many employees do you have?
Call our 24/7 Business Helpline
1-800-769-2520
Locate a Branch Near You
Find a Branch