We're Ready to Help
You know your farm best. No matter where you are in the process of cultivating your farm's future, our team of Agriculture Account Managers are here to help you every step of the way.
When You're Ready to Grow, We're Ready to Help
Just like your crops, livestock or land, your farm needs resources to flourish. Our team of specialists can help determine what you need to make the most of your agriculture business.
For All You've Built, For Everything You're Building
You take good care of the land, animals and crops on your farm. Now help protect your farming business from risks that come with the territory. From weather hazards to currency fluctuations, find services to help protect your agribusiness.
Transitioning Your Farm Business to a New Generation
Whether you're passing your farm on to the next generation or you're the one taking over the reins, let us put more than 150 years of experience to work for you.
Succession Planning
Let us help make the tradition of passing on your family farm to a new generation easier than ever with tools and services built for change.
Are you ready?
Planning to take over the family farm or transfer it within your family? Our quick Succession Planning Readiness Quiz will help you see how ready you are.
Transition Planning
Cultivate a new era for your farm by protecting its legacy and setting it up to grow in more ways than one. Learn more about RBC's resources for those on the other side of farm succession.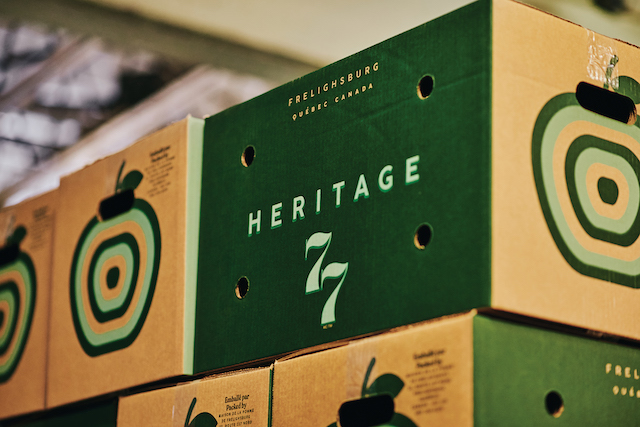 Caron Family
In 1977, the Caron family purchased a single orchard in Frelighsburg, Quebec. For over 20 years, RBC has helped them grow Maison de la pomme across three generations to over 153,000 trees. Learn how the Carons, with the support of RBC, have expanded their operations, their family—and their vision.
Watch Video
Agriculture Advice Centre
Stay up to date on agriculture news, business tips and ideas for farming operations, and discover podcasts that'll help you take your business to the next level.
Explore Advice

What's Your Next Move?
Give us insight on what you want to accomplish with your agriculture business and we'll help you figure out what you need to succeed.