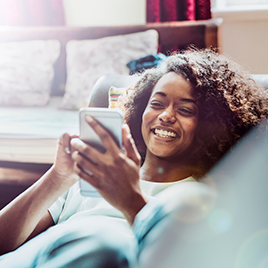 Receive a 1% Interest Rate Discount or a $100 Rebate on a Home Energy Audit With a Qualifying Purchase Through a Fixed Rate Loan Over $5,0001

disclaimer
If you've recently purchased—or plan to purchase—eligible energy-efficient products or services for your home, you could qualify for the RBC Energy Saver Loan. This innovative and green financing solution can help you create a more energy-efficient home while saving on your borrowing costs.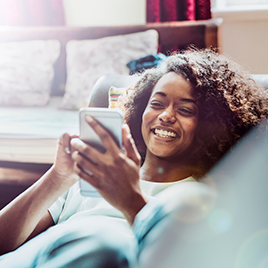 Features and Benefits
Unique Savings. Receive 1% off the loan interest rate or a $100 rebate on a home energy audit on a fixed rate instalment loan over $5,000 when you purchase eligible products or services.
Flexible Terms. Choose how long you'd like to take to pay off your loan—terms range from 5-10 years depending on the loan amount.
Easy Payment Options. Make your loan payment monthly, semi–monthly, bi-weekly or weekly. You can have it deducted automatically from your chequing account with RBC Royal Bank or another bank.
No Early Prepayment Charges. Pay more than your fixed payment at any time, or even pay off your loan in full, without penalty.
Skip-a-Payment Option. Skip up to the equivalent of monthly payment each year2

disclaimer

(Interest continues to accrue).
Optional LoanProtector® Insurance. Designed to provide financial backup during difficult times, LoanProtector life and disability or critical illness insurance provides low-cost, valuable protection for you and your family.
Arranging an Energy Audit and Receiving Your Rebate
How to Arrange a Home Energy Audit and Receive Your Rebate
Simply follow these steps to arrange your home energy audit :
Choose a licensed home auditor through the Natural Resources Canada website at www.nrcan.gc.ca/energy. Obtain quotes from a few auditors and choose one that you feel offers the best overall value.

Note: To qualify for the $100 rebate, your audit must be completed sometime within the 90 days prior to being approved for your loan or within 90 days after receiving your loan.

Once your audit is complete, obtain a receipt or invoice from the auditor for a refund from RBC.
To receive your RBC energy audit rebate:
Submit your audit receipt or invoice to your RBC branch within 120 days of receiving your RBC Energy Saver Loan.
Your home energy audit rebate will be credited to your RBC account. The amount will be the actual invoiced amount of the home energy audit, up to a maximum amount of $100.
Other Rebates and Incentives
Other Ways to Turn Energy Saving Efforts into Cash
After receiving your home energy audit, you may be able to receive additional government rebates and incentives:
Complete some or all of the suggested renovations and improvements and have your home auditor return to verify the work. Your auditor will submit an application on your behalf to both the federal and provincial governments.
Ask your municipal government if similar incentives and rebates are available in your community.
For additional information:
Apply for the RBC Energy Saver Loan
Our credit specialists will help you select the credit solution that is right for you.
Call to Talk to a Credit Specialist
Visit Your Local RBC Branch