Top Considerations When Purchasing an Electric Vehicle1

Disclaimer
Electric and ICE vehicles. What's the difference?
There are a number of factors to consider when choosing between an electric vehicle (EV) and the traditional gasoline or diesel vehicle. Ultimately, your choice will depend on your budget, needs and personal preferences.
To review some of the considerations when purchasing an electric vehicle, please click on the chart below.
Responsive Table Example

New or Used table

ICE Vehicle
Electric Vehicle
How do they work?
Powered by an internal combustion engine that uses either gasoline or diesel as fuel.
Varies depending on type of EV. Some have a battery powered electric motor, while others use a combination of a battery and combustion engine, also known as a hybrid.
Emissions While Operating
Produces higher levels of emissions compared to electric engines. Technology advancements for newer vehicles are resulting in lower emission rates compared to older models.
No tailpipe emissions while operating fully electric vehicles.
Purchase Price
Tend to be cheaper than comparable electric vehicle models.
Generally higher than comparable gas models. Government incentive programs can help reduce the purchase price.
Cost of Ownership
Fuel costs are typically higher and more regular maintenance is required.
Charging costs are typically lower than fueling a comparable internal combustion model. Less maintenance is typically required as there are fewer moving parts in an electric vehicle.

You may also want to purchase and install an at-home level 2 charger, in which there will be a cost to purchase and install.
Charging/Fueling Convenience
Re-fueling is quick and convenient and can be done at any station across Canada.
Level 1 charging at a standard home outlet (110/120 volt) will re-charge most vehicles overnight. A level 2 charger can be purchased and installed for a cost, in most homes/apartments or condo buildings, and can also be found in public spaces. Level 2 chargers will fully charge most vehicles in 5 to 10 hours. Level 3 charging (also known as Supercharging or Fast Charging) will charge most battery electric vehicles in 30 to 45 minutes.

When planning long trips, be sure to confirm charging stations along your route. There is still limited infrastructure in Canada for level 3 chargers.
Which electric vehicle is right for me?
There are three primary types of electric vehicles available in Canada: Battery Electric Vehicle (BEV), Plug-In Hybrid Electric Vehicle (PHEV), and Hybrid Electric Vehicle (HEV).

Fuel-cell Electric Vehicles are newer to the Canadian market with only a few models available for purchase. Additionally, there is limited fueling infrastructure currently in Canada.

Before you buy an electric vehicle, consider which type best suits your needs. Click on the chart below to review electric vehicle options.
Responsive Table Example

New or Used table

Battery Electric Vehicles (BEVs)
Plug-In Hybrid Electric Vehicles (PHEVs)
Hybrid Electric Vehicles (HEVs)
How do they work?
BEVs run on a plug-in battery powered electric motor.
PHEVs run on a plug-in battery powered electric motor and switch to a gasoline or diesel engine once the battery is depleted.
HEVs run on a battery powered electric motor and a gasoline or diesel engine with the operating system determining which power to use. Batteries are recharged through regenerative braking and the internal combustion engine. It cannot be recharged by plugging into a power source.
Emissions While Operating
No Emissions
Some emissions while gasoline or diesel engine is operating; generally lower than HEVs.
Some emissions while gasoline or diesel engine is operating; generally higher than PHEVs.
Purchase Price
Usually a higher purchase price compared to PHEVs or HEVs.
Usually a lower purchase price compared to BEVs, but higher than HEVs.
Usually the lowest purchase price compared to BEVs or HEVs.
Qualify for Federal Zero-Emission Vehicle Incentive?
Yes
Yes
No
Cost of Ownership
No Fuel Costs (except for electricity costs when charging at a public station)

Possible cost consideration of purchasing and installing a level 2 at-home charging station.
Lower Fuel Costs (except for electricity costs when charging at a public station)

Possible cost consideration of purchasing and installing a level 2 at-home charging station.
Low Fuel Costs
Charging/Fueling Convenience
Convenient. All models are chargeable with level 1, 2, or 3 chargers (Tesla's require an adapter to charge with non-Tesla public chargers). Network of over 1,000 chargers across Canada.

30 to 45 minute charge time required with the fastest charger (level 3).
Very Convenient. Charge with at-home or public charging stations, and fuel up at any gas station across Canada.
Very Convenient. No charging required, and fuel up at any gas station across Canada.
Government Incentive Programs
Government incentives are in place to help encourage the purchase of an EV by subsidizing the purchase price.

Federal Incentive for Purchasing Zero-Emission Vehicles:

The federal government's zero-emission vehicle program reduces the purchase price or lease payments of vehicles that have the potential to emit no tail-pipe emissions while operating. Vehicles that qualify under this program include: Battery-electric vehicles, plug-in hybrid electric vehicles, and hydrogen fuel-cell electric vehicles. Hybrid vehicles do not qualify as they are unable to operate without their internal combustion engines. Additional Manufacturer's Suggested Retail Price (MSRP) restrictions apply.

At the federal level, the incentives range between $2,500 and $5,000. Vehicles eligible for the incentive program are updated regularly. Please visit Transport Canada's List to confirm vehicle eligibility.

The federal incentive is applied at point-of-sale (i.e. at dealerships or online) and is applied directly to the bill of sale or lease agreement. It is the dealer's responsibility to apply this incentive. Individuals are only able to redeem one federal incentive per calendar year. EV incentives change regularly, so check Transport Canada for updates.

Provincial Incentive Programs:

Additional provincial incentives are offered in British Columbia and Quebec for both the purchase of vehicles and charging stations. EV incentives are a rapidly evolving space, so please check with your Provincial Ministry of Transport for updates.
RBC Clean Energy Vehicle Program
Special Financing Rates

Dedicated rates available for select clean energy vehicles2Disclaimer.

Apply where it's convenient for you

Choose financing for your vehicle at one of our partner dealerships.
Flexible payment options

Pay monthly, semi-monthly, bi-weekly or weekly. There's no penalty to pay off your loan early.

Financing solutions that match your needs

Terms available up to 8 years.
Special EV Financing Rates Available With These Featured Manufacturers2

Disclaimer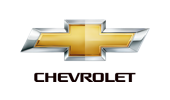 Chevrolet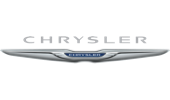 Chrysler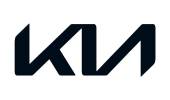 KIA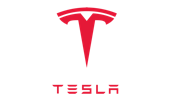 Tesla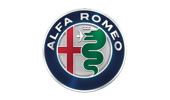 Alfa Romeo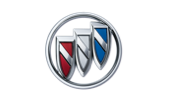 Buick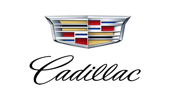 Cadillac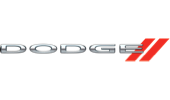 Dodge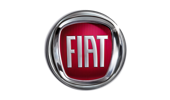 Fiat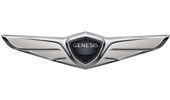 Genesis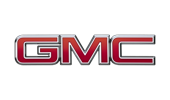 GMC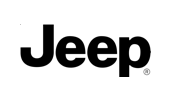 Jeep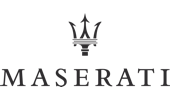 Maserati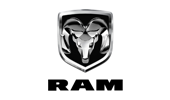 RAM
Car Loan Calculator
See how your interest rate, down payment amount and financing term could affect your loan payment.
Error:

Missing information
Error:

Missing information
How much would you like to borrow:
Please review and adjust your amounts for down payment, trade-in and cash incentive. Their current total is equal to or exceeds the vehicle purchase price.
Reminder the minimum borrowing amount is $7,500. Therefore the total price of the vehicle (including taxes, warranties and other costs) less any down payment, trade-in, and cash incentive cannot be below this amount.
Error:

Missing information
Your Estimated Fixed Rate Loan Payment is:
-
And the total interest costs are
-
Find a Dealer
Error
We are experiencing temporary problems. Please try again later.
View Legal Disclaimers Hide Legal Disclaimers
Where applicable, loan terms are subject to renewal at the end of the term.

This calculation is an estimate based on the accuracy and completeness of the data you have entered and the indicated estimated interest rate, is for illustrative and general information purposes only, and is not intended to provide specific financial or other advice, and should not be relied upon in that regard. You should speak with your professional accountant or other professional advisors before making a final decision to ensure any strategy meets your overall financial needs and that your personal circumstances have been taken into account. Your Estimated Fixed Rate Loan Payment does not include any registration or administration fees that may be applicable. Royal Bank of Canada does not make any express or implied warranties or representations with respect to any information or results in connection with the calculator. Royal Bank of Canada will not be liable for any losses or damages arising from any errors or omissions in any information or results, or any action or decision made by you in reliance on any information or results.
How to Get RBC Financing

Pre-qualify for financing in advance of visiting the dealership.
Choose your electric vehicle from one of our partner dealers nationwide.
Check to see if your vehicle applies for RBC Special Rate Financing with one of our featured manufacturers, or ask for the RBC Clean Energy Vehicle Program and get approved.
Dealership will apply the eligible government incentives at the time of purchase.
Drive away with your new vehicle!
Let's Talk About Your New Car
My Auto Affordability Tool provides you with an estimate of how much you may be able to afford and what your trade-in may be worth4Disclaimer. It only takes a few minutes and won't affect your credit score.
Canada's first coast-to-coast EV fast charge network
Find your next stop along Petro-Canada's Electric Highway‡Disclaimer, with chargers every 250km or less from Halifax, N.S. to Victoria, B.C.
Electric car cost calculator
Calculate the cost to buy and own an EV, and find out approximately how much money you could save.
See How Much You Could Afford Today
The My Auto Affordability Tool will let you know what your trade-in vehicle may be worth, and what kind of loan suits you best4Disclaimer.
Ready to Get Started?
Get RBC Financing Where You Purchase Your Vehicle
Ask for RBC financing at a dealer near you.