You can do it all in the app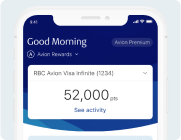 Manage your points
View your points balance, activity and spending options.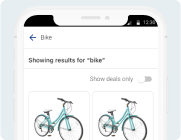 Find deals
Shop in-app to find and load all the latest offers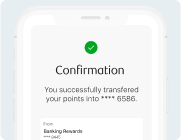 Pay with points
Use your points to pay for purchases and household bills.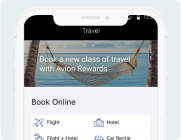 Book travel
Use your points to book flights, hotels, car rentals and more.
Get started in the app
Join Avion Rewards now for access to points, cash back and savings. It's fast, free and easy.
Android
Compatible with all Android devices operating on OS 5.0 or later.
iPhone, iPad and iPod Touch
Compatible with iPhone and iPod touch. Requires iOS 8.0 or later.