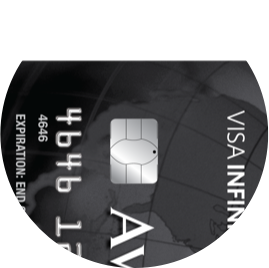 Chip and PIN is the next evolution of electronic payments in Canada, helping to make an already safe credit card payment system even more secure.
Over the next few years RBC Royal Bank® and the Canadian payment card industry will introduce Chip and PIN technology for all personal and business credit and debit cards. Already in wide use around the world, this state-of-the art technology will provide enhanced protection for you against counterfeiting and card fraud because the embedded microchip is encrypted and virtually impossible to replicate. Used in combination with a Personal Identification Number (PIN) for transaction authorization (similar to what you do today with your debit card) your Chip and PIN credit card provides an added layer of protection because your PIN is unique to you.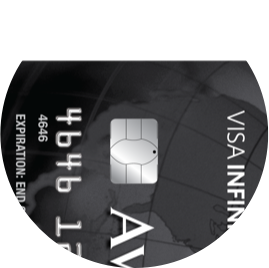 Learn More About Chip & PIN Technology
Chip and PIN FAQs
A Chip and PIN card is a credit or debit card with a microchip embedded in it. The chip is encrypted and provides enhanced security and protection to help guard against fraud. When used at stores or restaurants with chip-enabled terminals and at ATMs, the system validates the chip and the PIN, helping to ensure a more secure transaction. The addition of a personal identification number (PIN) provides an extra layer of security above and beyond the chip as only you know your PIN.
The enhanced security of a Chip and PIN card comes from the chip itself as it is encrypted and employs a range of security features and measures that work in concert with each other to create a multi-layered defense against card fraud. When Chip and PIN cards are used at chip-enabled terminals, the transaction system identifies the cardholder through the Chip and the PIN. The enhanced security features of Chip and PIN cards make them virtually impossible to replicate and therefore less likely to be a target for criminals.
Chip and PIN cards contain an embedded microchip which holds the same information that is currently contained on a magnetic stripe card (card number, cardholder name and expiry date), which is also the same information that is embossed directly on the card. Chip and PIN cards also contain added risk parameters and security keys to enable PIN transactions and to provide added protection. RBC employs a strict privacy code and is committed to always protect client information. For more information about the RBC privacy policy please visit the RBC Privacy Policy website.
While Chip and PIN cards represent the latest advancements in card payment security, they will only make an already safe payment system even more secure. Rest assured that your magnetic stripe RBC credit card continues to be a safe, reliable and convenient method of payment. In addition, RBC has been very successful in protecting cardholders by reducing card fraud through continuous upgrades to its fraud detection systems. With one of the lowest fraud rates in the industry, RBC will continue its current fraud prevention practices to ensure cardholders are protected whether they have a magnetic stripe card or a Chip and PIN card. In addition, you will be protected under the Zero Liability policy provided you took reasonable precautions to protect your card and your PIN. For more information about this policy, see your credit card agreement.
It will take time for all stores and restaurants to be set up with chip-enabled terminals. To ensure your RBC Chip and PIN credit card continues to be accepted everywhere, it will contain a magnetic stripe in addition to the chip. You can therefore expect to experience two types of transactions with your RBC Chip and PIN credit card for some time to come.
Swipe and Sign — the magnetic stripe is swiped and authorized by a signature
OR
Chip and PIN — the card is inserted and left in the terminal as you input your PIN
At this time, we are not aware of the chip being compromised on any Chip and PIN cards. Any compromised issues that have arisen have been due to the magnetic stripe that is also on the card. For the time being, all RBC Chip and PIN credit cards must also include a magnetic stripe to ensure continued acceptance everywhere (including locations that have not converted to Chip and PIN technology). Without the magnetic stripe, cards could not be used at non-chip-enabled terminals. Rest assured that transactions completed with the magnetic stripe on your RBC Chip and PIN credit card are as safe and secure as ever. RBC maintains aggressive fraud prevention practices to reduce card fraud and to ensure cardholders are protected. In addition, the Zero Liability policy protects you should your card ever be compromised due to fraudulent activity, provided you have taken reasonable precautions to protect your card and your PIN. For more information about this policy, see your credit card agreement.
BalanceProtector Premiere Plus
Protecting your credit card balance with BalanceProtector Premiere® Plus coverage is easy, and the application only takes a few minutes to complete.
Apply Now