Speed Through Checkout in Stores and Online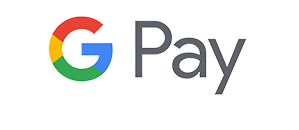 A Secure Way to Pay
When you pay in a store, Google Pay uses an encrypted number instead of your actual card number, keeping your card details safe. Plus, your payment information is protected with multiple layers of security.
Check out faster in-store, online and in apps
Use your personal RBC debit or credit card to tap for purchases up to $250 using Google Pay. You can also use your credit card to pay in any app that accepts Google Pay.
Track Your Spending
View your balance, available credit and Avion Rewards® points balance while you're on the go using the RBC Mobile app1.
Setting Up Google Pay is Easy
To Get Started You'll Need
Paying with Google Pay
How to pay in stores
Google Pay works anywhere contactless payments are accepted. Just wake up your Android phone and hold it near the terminal until you see a check mark. You don't even need to open the app.
How to pay online and in apps
Use Google Pay to check out even faster online and in apps. Once you've added a card, you won't need to enter your payment info again. Just confirm your purchase and you're all set.
Top Questions About Google Pay
Google Pay is a digital payment wallet offered by Google LLC. that enables users to make contactless payments at point of sale ("POS"), In-App and Online purchases using a supported Android device.
You can add your RBC personal credit cards (VISA and MasterCard) and debit cards (Interac) to Google Pay. You can add multiple credit cards to the Google Pay.
Note: When you add a card to Google Pay, Google Pay, Google may add the card to your Google Payments account for use on Google Play and elsewhere.
The first card that you set up in Google Pay will automatically become your default card. If you add more than one card, you can set the default card in the Google Pay App. Make sure you set your default with the RBC card you want to use for most purchases.
Unlock your phone as your normally would using your passcode, fingerprint, etc. and hold it near the contactless reader. A subtle vibration and beep will let you know the payment information was successfully sent.
For purchases in Apps and websites that that support Google Pay, simply choose the Google Pay option at checkout and follow the on screen instructions.
Note: For convenience, Google allows for limited transactions to made when your phone is locked. You should therefore secure your phone with the same care you would your cards.
Interac Flash Debit Cards that are added to your mobile wallet after January 25, 2022 can used for tap payments up to $250.
Interac Flash Debit Cards that are added to your mobile wallet before January 25, 2022 can used for tap payments up to $200. To increase the limit to $250, you will need to remove the card from your mobile wallet and re-add it.
When you add your debit or credit cards to Google Pay the number from the plastic card(s) is replaced with a secure digital number also called a token. This token is a virtual number to represent your VISA, MasterCard, or Client Card without using the actual number.
A digital account number or token is a substitute account number that replaces the card number and is used to make secure purchases in stores and in-app. A digital account number will not work outside of the secure payment environment.
You can make a return the same way you would with your plastic card today – contact the business directly along with your receipt. We do recommend you bring the device you used when returning items purchased with Google Pay.
For simple changes (e.g. card renewal/replacement), the new expiration date will be automatically updated so there is no action required. However for new cards and some replacements (e.g. product changes), you will need to remove the old card and add the new one to Google Pay.
Near Field Communication (NFC) is a short-range wireless technology that allows two devices to exchange information quickly, conveniently and securely at close proximity. Google Pay uses NFC technology to transmit payment card information from the phone to a contactless payment (tap) terminal.
View Legal DisclaimersHide Legal Disclaimers
1
RBC Mobile is operated by Royal Bank of Canada, RBC Direct Investing Inc. and RBC Dominion Securities Inc.
RBC Online Banking is operated by Royal Bank of Canada.
Android, Google Play and Google Pay are trademarks of Google LLC.