A Simple Way to Manage Your Day to Day Spending
NOMI Insights
NOMI analyzes your monthly cash flow, categorizes your spending, and more, to show you exactly what your money is up to and what it's going to do next.
NOMI Find & Save
Finding it hard to save? Let NOMI do the work for you by finding those extra dollars you won't miss and putting them aside for you.
NOMI Budgets
Take the math out of budgeting. NOMI gives you a calculated budget recommendation based on your unique spending habits and then helps keep you stay on track with updates and reminders.
Ask NOMI
Have a question about a recent transaction, need to cancel an e-Transfer or want a bit of help getting around the app? Using Ask NOMI, you can:
Find out when you last paid your credit card bill, and how much you paid
Search how much you've spent in a certain category or store
Learn how to use NOMI features – whether they're new or just new to you
Cancel an e-Transfer
Get account, transit and institution numbers
Ask a question in 12 different languages
You can find Ask NOMI in the main menu of the RBC Mobile app, or by clicking "Support" under the More menu.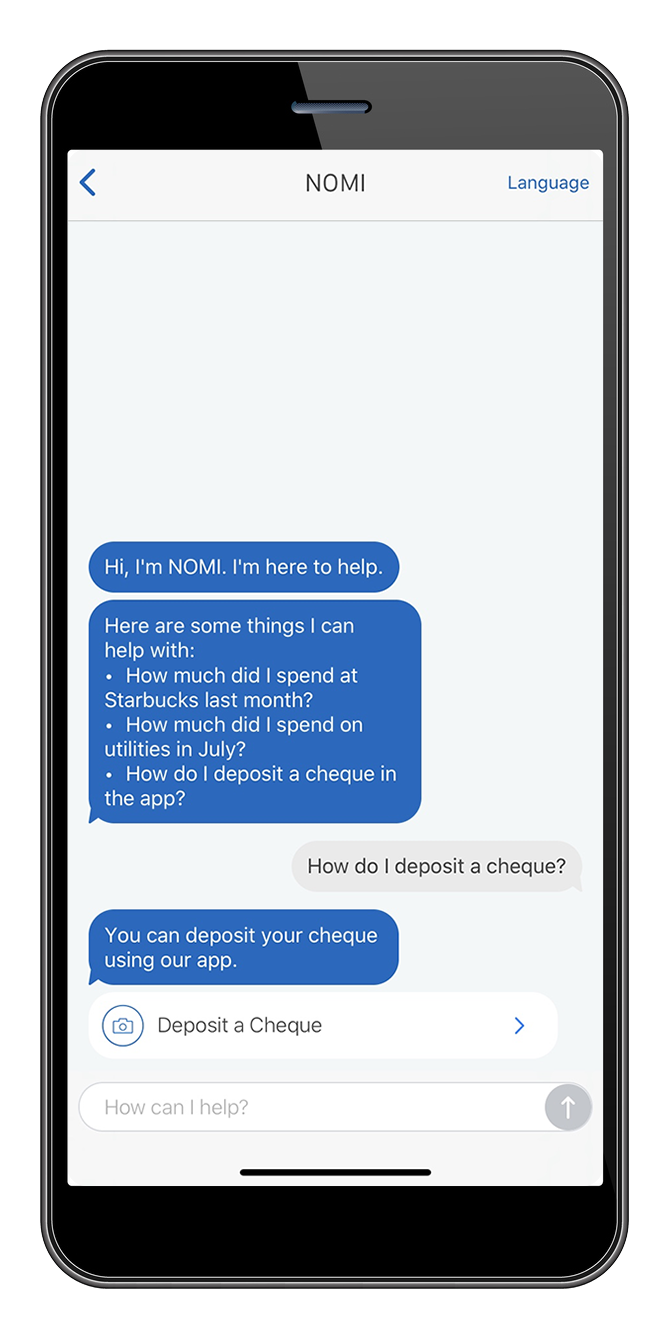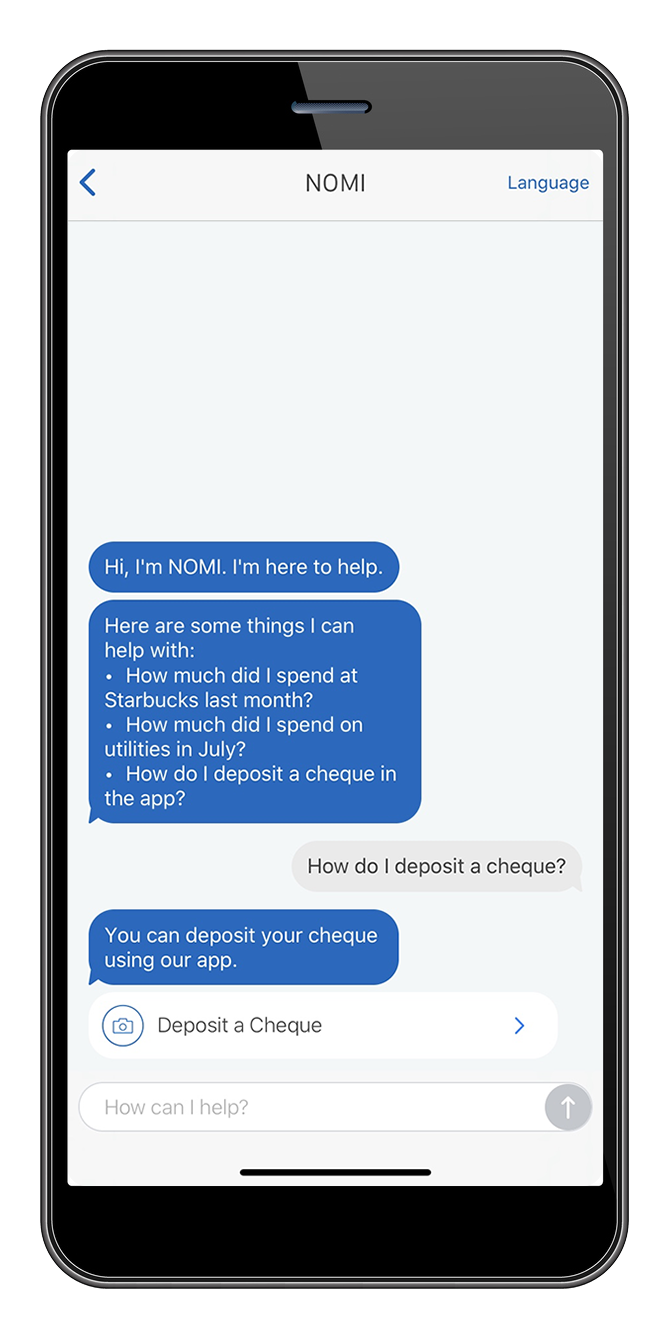 Your Money & Information is Always Safe
Should something ever happen, we will fully reimburse you for any unauthorized transactions made through the RBC Mobile app or RBC Online Banking1 to disclaimer.
We Don't Share Your Information
At RBC, we are dedicated to protecting your privacy and safeguarding your information and accounts. Your insights are never shared and are for your personal use only.