Bank Your Way
With RBC, you can choose a way of banking that's most convenient and comfortable for you.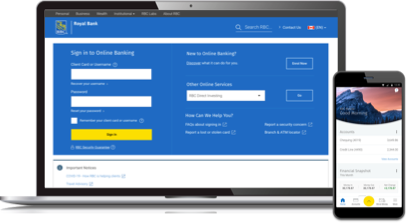 Digital Banking
Easily take care of day-to-day banking online from the comfort and security of your home.
Our tutorials can help you find everything you need to get started with RBC Online Banking and the RBC Mobile app.
Get started by selecting the activity you'd like to try: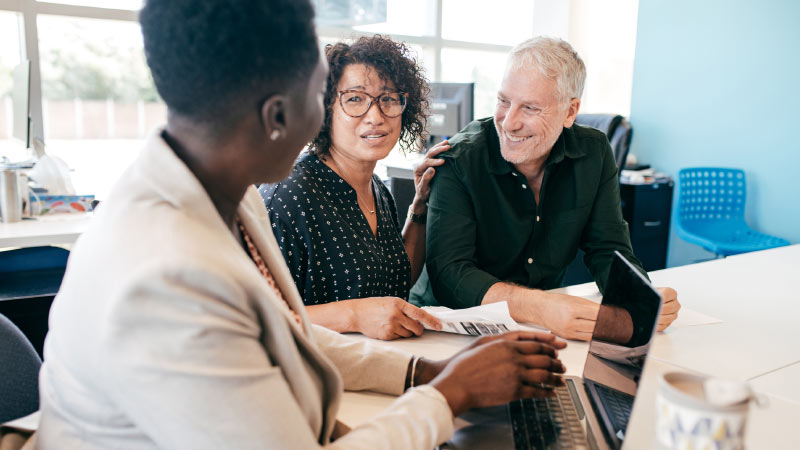 Protect Your Money
Understand how to protect your money, personal information, and how to report suspicious financial activity.
Fraud and Financial Abuse
Financial abuse against seniors can take many forms, such as theft, fraud, and even dishonesty by friends or family members. Learn about the signs to watch out for, common examples of fraud and financial abuse, and how to protect yourself.
Protecting Yourself Online
Now more than ever, day-to-day life is conducted online from connecting with family, checking in with a doctor and doing your banking. The shift to digital has its benefits and at RBC, we believe working together with our clients is the best way to safeguard against financial fraud. Get tips on how to protect your personal information, get up to speed on the latest online scams, and understand how RBC keeps you safe.
Plan For the Future
You've worked hard for your money —so it's important to keep as much of it as possible for both your future and your loved ones. Discover how you can continue to grow, protect and preserve your assets for yourself and future generations.
Speak with an Advisor
RBC Advisors can help guide your financial journey—from taking care of your everyday banking needs to planning for the future. Connect with an RBC Advisor today.
Connect Through MyAdvisor
MyAdvisor is an online service that offers a snapshot of your financial picture, and gives you access to personalized advice from an Advisor by video conference or phone.
Get Started with MyAdvisor
Book An Appointment
Meet an Advisor at a branch near you or connect by phone. It's easy to book your appointment online, or call 1-800-769-2511
Book an Appointment
Call Us
Description
Phone Number
Everyday Banking
Banking Accounts
Client Cards
Lines of Credit and Loans
Mortgages
1-800-769-2511
TTY: 1-800-661-1275
Credit Cards
Business Clients
1-800-769-2512
TTY: 1-800-769-2518
Business Banking
1-800-769-2520
Online Banking
Mobile Banking
1-800-769-2555
Investments
RRSPs, RESPs,
TFSAs Mutual Funds & GICs
1-800-463-3863
RBC Direct Investing™
1-800-769-2560
RBC Dominion Securities
1-888-820-8006
Insurance
Home Protector® Insurance
LoanProtector® Insurance
1-800-769-2523
BalanceProtector® Insurance
(optional protection for RBC Credit Cards)
1-888-896-2766
Business Loan Insurance Plan
1-800-769-2523
Travel HealthProtector®
1-866-625-3508