Choosing to buy a home from a builder can be a great option when you want a brand-new home that you can customize to your tastes and needs. Often, a new construction can be a long process from signing the deal to moving in – but you can feel confident that RBC will be there for you every step of the way.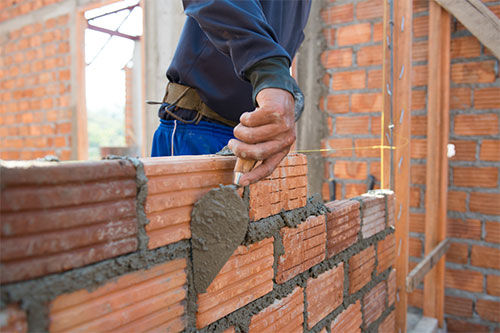 Here are some of the benefits of choosing RBC:
A financial commitment you can count on
Your new home could take months or even years to complete – you and your builder want to be certain that your financial institution is committed to your financing from start to finish. At RBC, we offer a firm approval to match the closing date provided by the builder.*
Guaranteed rates
With a firm approval from RBC, you also lock in a competitive rate. If you're offered a special rate at approval, it will stand until you close the home purchase – even if rates go up. If rates go down before your closing date, you may receive the reduced rates.*
Financing for upgrades
We know that upgrades are part of the building process and are an important element of making your new house a home. Mortgage financing is available for the upgrades you select throughout your home's construction.
Protection for your new home – and your family
HomeProtector®^ critical illness and life insurance coverage protects your home and family by providing a financial safety net for your mortgage. You can apply for coverage at the same time as you apply for your mortgage, and you pay no premiums until your mortgage is advanced.
We provide a full range of financial support
While working with you on your new home financing, our advisors can provide advice beyond your mortgage-related needs. As one of Canada's largest financial institutions, we have access to the expertise of one of the broadest networks of wealth management professionals in the business.
Related Articles