To Book an Appointment using the Mobile App:
Sign in and tap the Help icon in the top right of your screen
Select Meet with Us and then tap the blue Book a Meeting button
Follow the on-screen instructions.
To book an appointment in Online Banking:
Sign in to Online Banking
From the Account Summary page, select Customer Service in the top navigation
Scroll down and select Book an Appointment under We're Here to Help
Follow the on-screen instructions
Sign in to Book an Appointment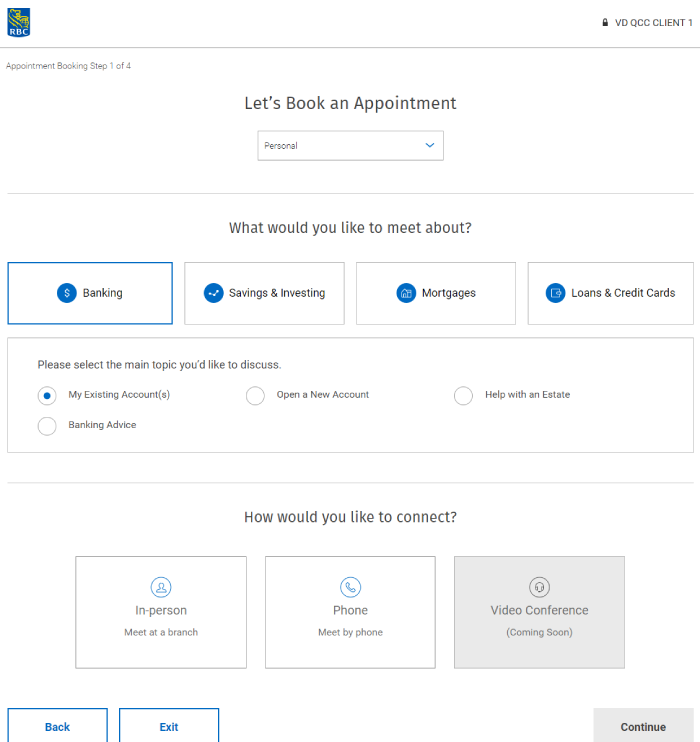 RBC Mobile App
Or text "RBC" to 722722 and we'll send you the link.
Standard message rates may apply.
Already Enrolled but
Forgot Your Password?