Many of our ATMs offer the option to withdraw U.S. cash from a Canadian or U.S. dollar account.
Find an ATM near you by using the RBC Branch and ATM Locator. Simply select the filter icon next to the search bar and check off U.S. Cash option to filter for only ATMs that offer U.S. cash.
To Withdraw U.S. Cash at an ATM:
After locating an RBC ATM that offers U.S. Cash and entering your PIN, select Withdrawal With Receipt or Withdrawal No Receipt from the main screen
Before entering the amount, select USD Cash in the bottom right corner on screen.
Select or enter the amount of USD cash to withdrawal and press OK
Review the withdrawal amount and exchange rate then press Confirm Withdrawal.
From the Transaction Complete screen, select what you would like to do next, or if you are done.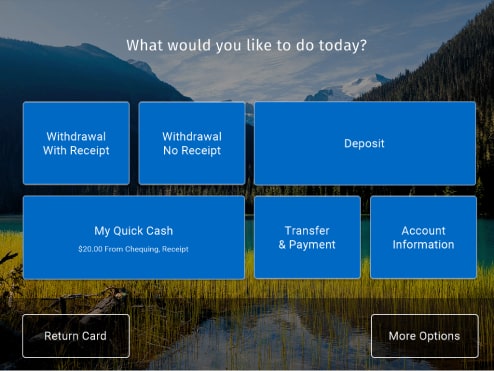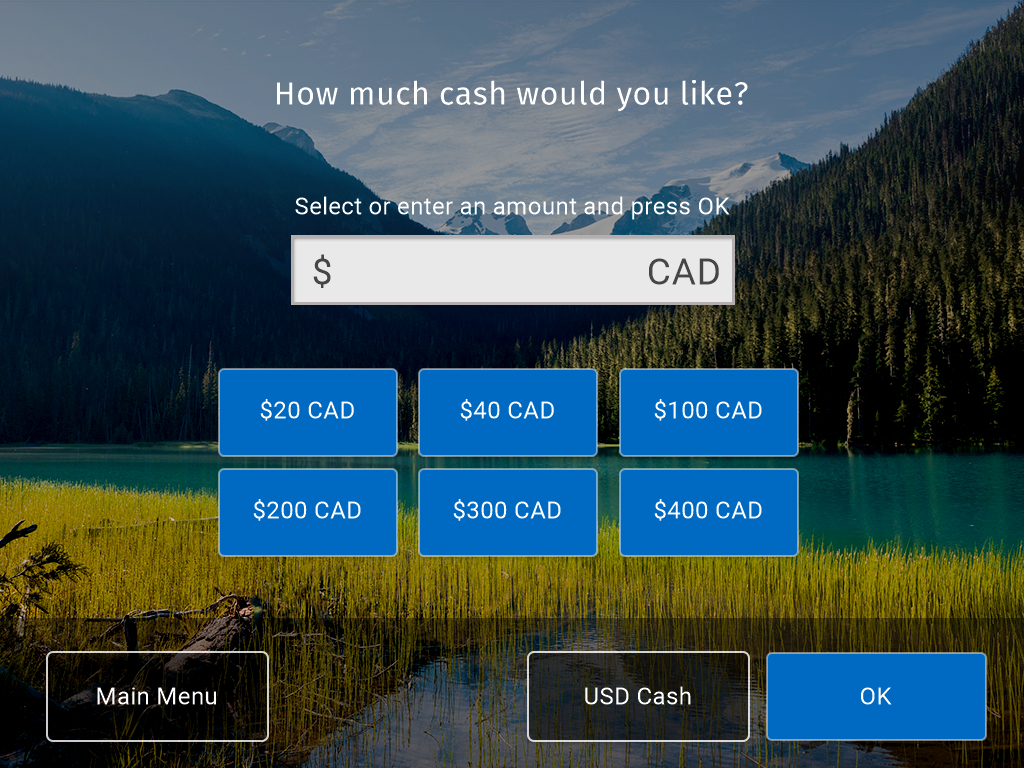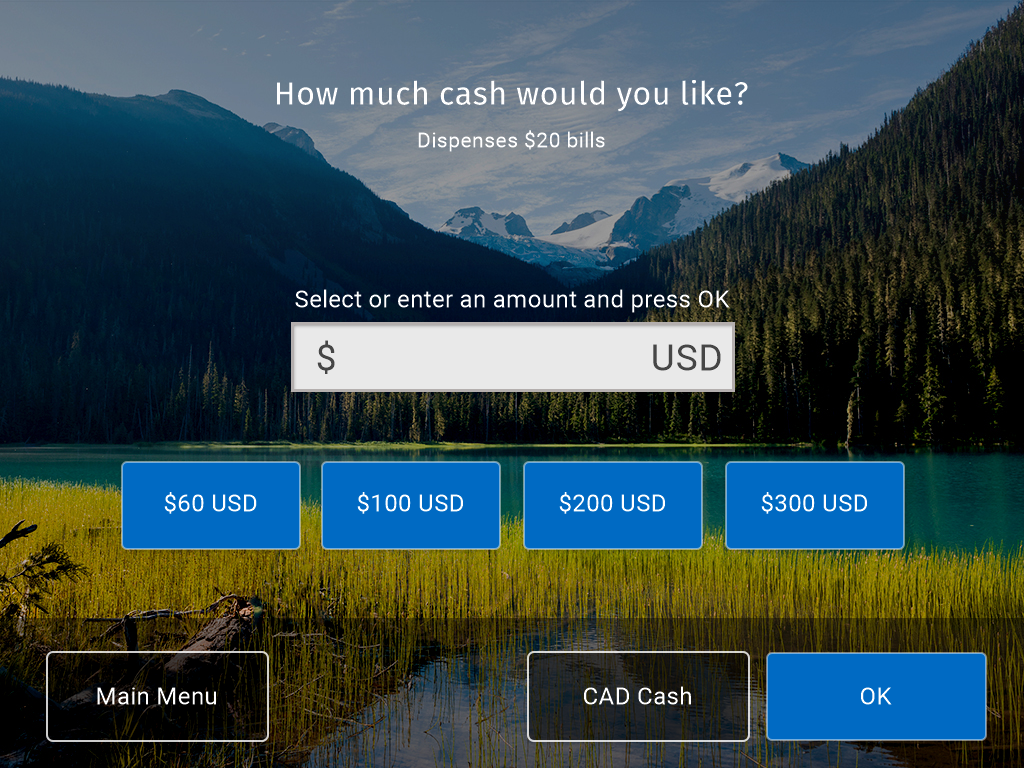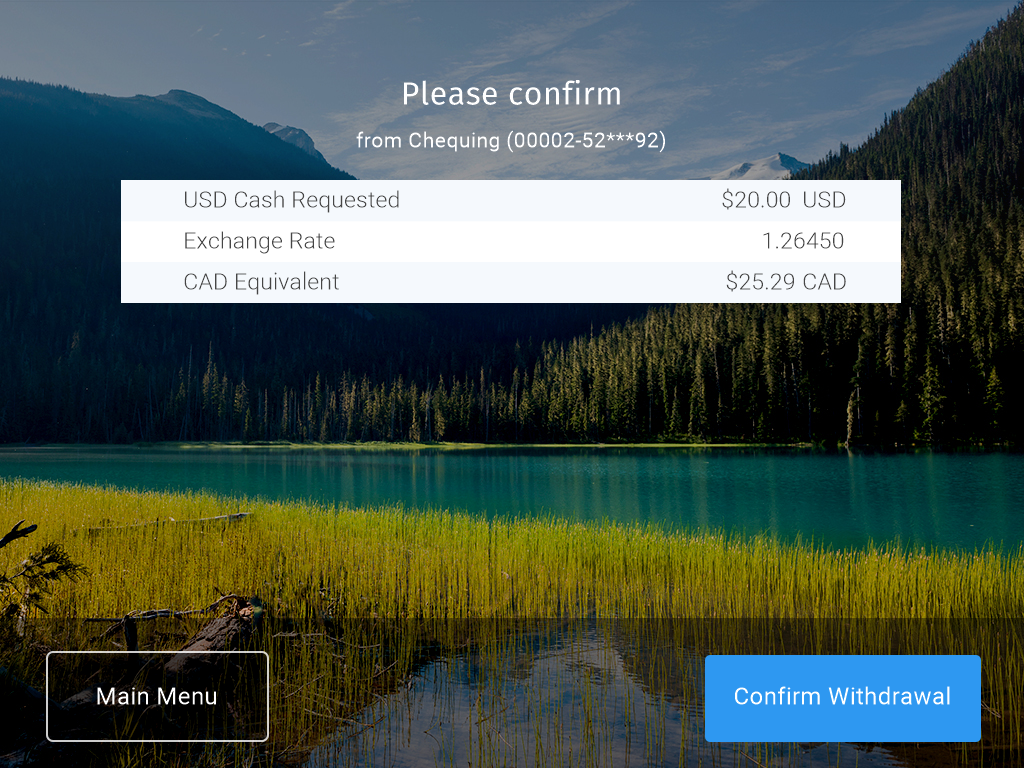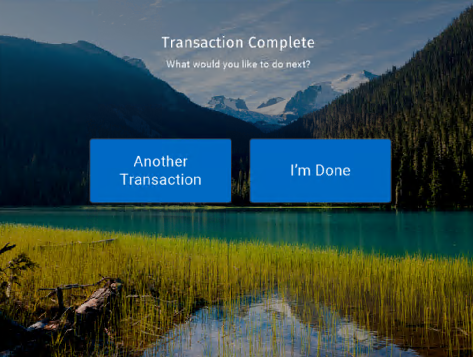 RBC Mobile App
Or text "RBC" to 722722 and we'll send you the link.
Standard message rates may apply.
Already Enrolled but
Forgot Your Password?