Extra Security, More Peace of Mind
2-step verification is an added level of security that helps to keep your banking information secure. You'll be notified any time you (or someone else) logs into your account, giving you the peace of mind that your accounts and information are safe.
How does it work?
After setting up 2-Step Verification, you'll receive a push notification each time you log in to your account. The notification will show the type of device used, as well as your location and the date and time of the login attempt.
Once you allow the login, you'll be able to access your account as usual.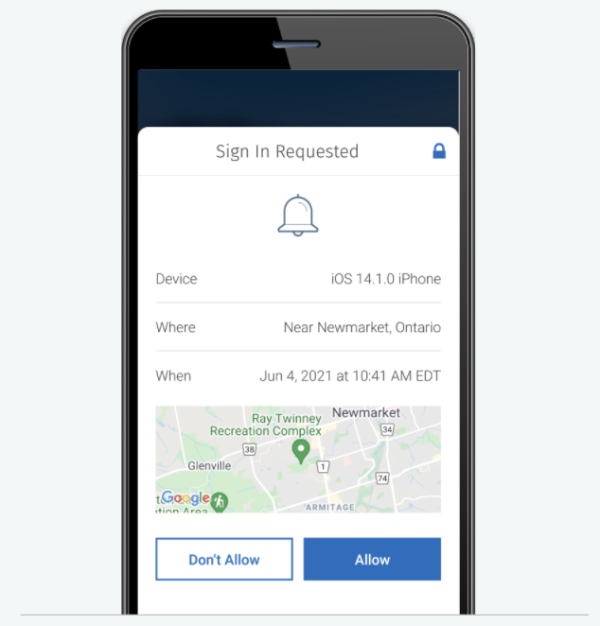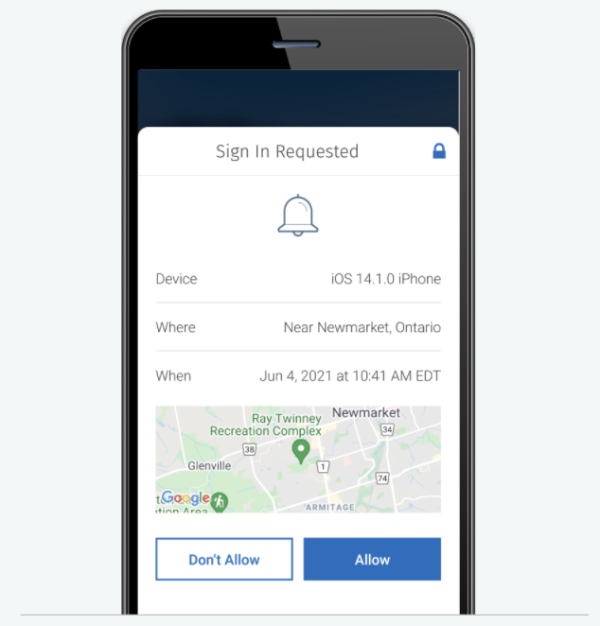 Frequently Asked Questions
Requiring an additional identity-verification step to log into your RBC Online Banking or the RBC Mobile app helps ensure that only you are able to access your money and banking details.
If you misplace your phone, there are alternative methods to log in, like receiving a security code via text message to a different phone, or answering the personal verification questions that you created the first time you signed into RBC Online Banking or the RBC Mobile app.
Yes! The RBC Digital Banking Security Guarantee2 still applies whether or not you sign up for 2-Step Verification. This new feature is an added layer of security to help provide additional protection.