Dreaming of owning a home? We can help make that dream a reality.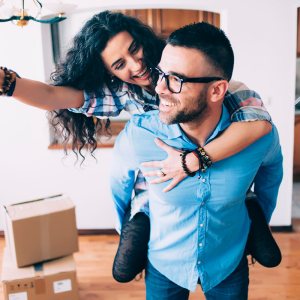 Home-Buying Checklist for Newcomers
We know there are some extra challenges to buying a home in a new country. We're here to help! Here are some things you can do (and ways we can help) to make the home-buying process a little easier:39
1. Figure out what you can afford.

Before you start looking for a home, get a general idea of how much you may be able to afford and what your mortgage payments would be. This will help you set a realistic price range so you can balance home ownership with your lifestyle needs.

Try our quick calculator now to estimate how much home you may be able to afford.

There's more to buying a home than just the purchase price. Be sure to also budget for:

Closing costs such as a home inspection, legal fees and land transfer taxes

Property taxes and property insurance

Mortgage insurance (if needed)

Heating, hydro, water and other services

Home maintenance and repairs

2. Save for your down payment (if applicable).

Considering the high cost of home ownership in Canada, most newcomers (and most Canadians) don't pay the full price of their home all at once. Typically, buyers make a down payment on a home using money they've saved and then borrow the rest (through a mortgage) from a lender such as RBC Royal Bank.

In Canada, you need a down payment of at least 5% to buy a home. However, make as large a down payment as you can to lower your mortgage payments and potentially avoid paying additional costs such as mortgage insurance.

Generally, if your down payment is equal to or more than 20% of the home purchase price, you may qualify for a 'conventional' mortgage, which doesn't require you to purchase mortgage insurance.

If you don't have 20% to put down, you may qualify for a mortgage but it will need to be insured against default with mortgage insurance37.

If you are just starting out and do not have an employment history in Canada, you may qualify to obtain a mortgage if you have a down payment of 35% or more.

Find out more about mortgage down payments for newcomers.

If you need to save up for your down payment you have many options. For advice on your particular situation, talk to an RBC mortgage specialist.

3. Understand your mortgage options.

There are a lot of mortgage features to choose from in Canada. Talking to an RBC mortgage specialist is one of the best ways to make sense of all the options⎯and to help you save money over the lifetime of your mortgage.

Offer advice on saving for your down payment

Help you complete your mortgage pre-approval

Explain Canada's home-buying and mortgage process

Explain your financing options and help you save money

Refer you to a realtor to help you find a home

Did you know? We offer mortgage solutions created specifically for newcomers to Canada.

4. Get a mortgage pre-approval.

Once you're ready to buy a home, be sure to get a mortgage pre-approval. A pre-approved mortgage means the bank has made a commitment (subject to conditions such as a property valuation) to loan you the money for your home.

You'll know how much you can afford to borrow for your new home

You'll be in a better position to negotiate with sellers once you have found a home

You'll also know your interest rate

At RBC, there's no cost to get pre-approved for a mortgage and you are under no obligation. We also guarantee your quoted rate for 120 days, even if rates go up. If rates go down, you'll get the lowest rate in effect for your chosen term.6

5. Find a real estate agent.

Also consider hiring a reputable local real estate agent. Your agent, like your mortgage specialist, can be an invaluable resource for you throughout the entire home-buying experience.

6. Start your home search!

As you start looking at homes, don't just think about the type of home you want—also think about your lifestyle and how close you want to live near amenities such as schools, highways, medical services, shopping, restaurants and recreation.

For help finding neighbourhoods that match your needs and budget, try the RBC Neighbourhood Explorer.

7. Understand your eligibility to purchase

Effective January 1, 2023, the Government of Canada will be placing certain restrictions on the purchase of residential property in Canada by non-Canadians. We recommend you speak with a lawyer/ notary to confirm whether you're eligible to buy a residential property in Canada before you start your home search.
The RBC Newcomer Advantage

Get what you need for a great financial start in Canada. Discover products and services that can help you settle in faster. Plus, get up to a $15,000 credit limit on a new RBC credit card9.
How to Apply for an RBC Mortgage
Talk to an RBC mortgage specialist today to discover how we can help make your home ownership dreams a reality.
You can search by language spoken.
Call Toll-Free: 1-866-756-1107
Service available in up to 200 languages.